Check out the amazing Craven Community Champions Awards 2016 winners and runners up!
A special prize evening was held at The Coniston Hotel on January 12, 2016, to celebrate the outstanding achievements of Craven's communities. The awards ceremony paid accolade to some amazing people who work hard to help make Craven special. The Awards have been made possible with the kind support of our sponsors, including our Associate Sponsor for the first time this year, Henry Boot Developments.
Craven Community Champions Awards videos were shown at the event, and will shortily be available for viewing on Craven District Council YouTube channel.
CCCA 2016 Winners
SUTTON'S GOT BRASS - WINNER OF THE ART AND CULTURE AWARD (Sponsored by
 

Peel Entertainment)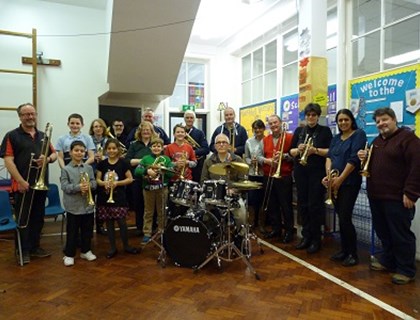 Sutton's Got Brass is a community brass band, formed in 2014 after the head teacher of a local primary school made the inspired decision to enter a contest to compete for a People's Lottery Grant of £50,000 to establish a community brass band. The last time Sutton-in-Craven had a band was in the 17th century, but with the help of the entire Sutton community, the bid was won, the band was set up and it now has 15 members, aged from eight to 82, from many different backgrounds.
Anyone can join, even if they have never played a musical instrument. The group offers free tuition, free loan of a brass instrument and subs of £1 per week. Members include pensioners, primary school children and people of differing races and religions.
Runners up:
Blue Moose Dance Company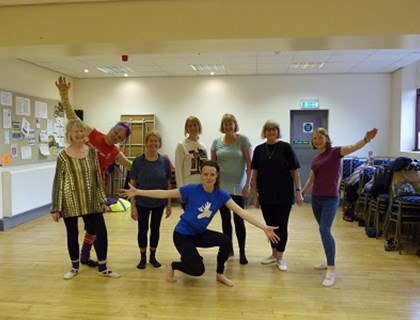 Angela Falshaw - Buckden Art Group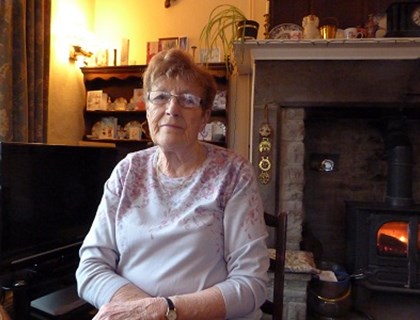 FRIENDS OF AIREVILLE PARK - WINNER OF GREENER CRAVEN AWARD (Sponsored by Angus Fire)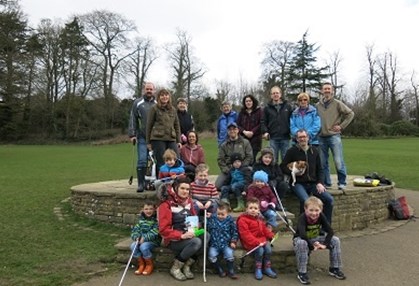 Friends of Aireville Park have played a significant role in the ongoing improvements to a much loved local green space - Aireville Park. The group has helped fund a new pumptrack, skate park, provided new picnic benches, and a community herb bed, alongside running numerous community events within the park. Formed in April 2013, they are parents, dog walkers, runners, cyclists and local residents who love the park, who got together as a small community group to work as a team to improve the park.
They have worked closely with Craven District Council to plan the future of the park, and have jointly developed a master plan for the park. They have held three Teddy Bears (Community) picnics in the park, hold an annual litter pick and run Xplorer orienteering sessions for young people. FOAP's next challenge is to involve, and represent, the community in the design of the new children's play area, to ensure that Skipton gets the very best play area possible.  
Runners up:
Pals with Trowels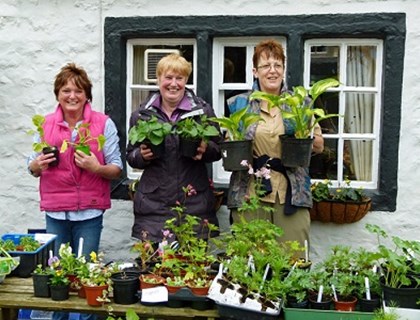 ADAM COX - WINNER OF SPORT AND RECREATION AWARD (Sponsored by
 

Craven Leisure)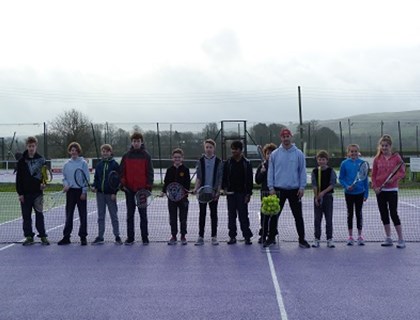 Adam is known as Mr Tennis in Craven. He established Skipton Tennis Centre and is involved with many Skipton and Craven district schools, and organises junior and adult tennis sessions on a weekly basis. He is full of energy and passion for tennis.
When he took on tennis at Skipton, the previous tennis club had folded, the courts were out of action, overgrown with weeds, and a lot of investment was needed. Almost 10 years ago, he put his money where his mouth is, mortgaged his home and kick-started tennis again in Skipton.
Membership has continued to grow. The membership and pay as you go rates are kept low to encourage participation and to ensure that tennis is affordable for all. He treats every single person as an individual and always has time to listen and talk to members on any matter, no matter what their age or tennis ability. Not only is he an excellent coach, he becomes a good friend to members, kids and visitors alike.
Runners up:
Mark Christie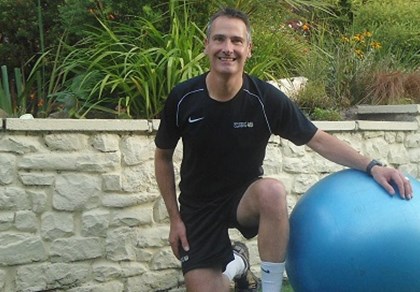 People and the DALES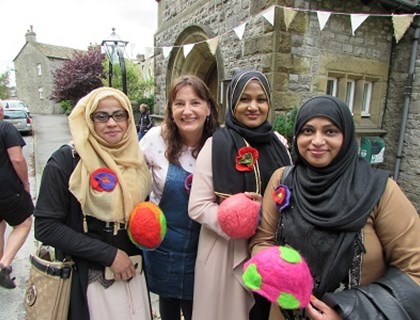 CLAPHAM HYPERFAST - WINNER OF THE DIGITAL INNOVATION IN THE COMMUNITY AWARD (Sponsored by
 

Principle Healthcare International)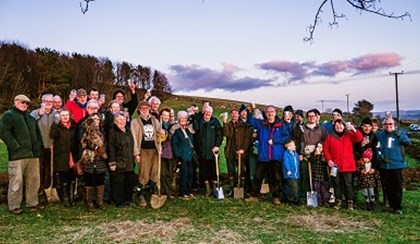 The 'Clapham Hyperfast' broadband group recognised that outside the village centre, Clapham residents were unlikely to receive adequate broadband connectivity from commercial providers. They therefore committed £240,000 of private investment and laid 50km of fibre ducting themselves to connect into the pioneering rural broadband network, B4RN. Lightning fast broadband speeds are now enjoyed by over 120 residents with the total expected to reach 300 by the end of 2017.
Following two summers of 40 volunteers digging, ploughing and laying 50km of fibre ducting the Clapham Hyperfast network was officially launched by Julian Smith MP in April 2016 at Keasden Head Farm. With approximately 120 premises in Clapham-cum-Newby now able to access a B4RN connection, work is continuing to connect the almost 500 premises in the Parish.
CLAPHAM COMMUNITY SHOP - WINNER OF BEST COMMUNITY GROUP (Sponsored by
 

Keelham Farm Shop)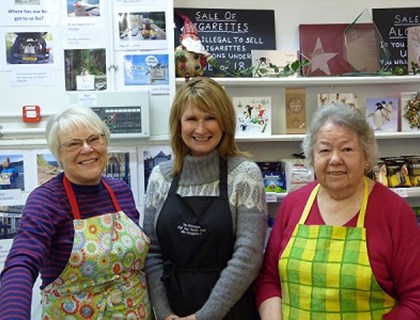 This friendly, welcoming and well-stocked shop has made such a difference to the village of Clapham - it also provides a meeting place and somewhere to chat and enjoy company; a central hub for the village.
The shop is a Society for the Benefit of the Community, which was formed in 2014 in response to the closure of the privately owned village shop. This left a large gap in the local community and a voluntary management committee was set up to address this loss. In March, 2015 the shop re-opened and has been trading successfully since then. It has three paid staff and over 30 volunteers carrying out a variety of roles. The shop is used by residents of the communities of Clapham, Newby and Keasden (250 households and 650 residents), as well as visitors.
From the outset, all those involved with re-opening Clapham Village Store as a community venture wanted to see it develop as more than somewhere you would just pop into for the odd purchase. It was always hoped that it would become 'the heart of the village' and the evidence suggests that this is on the way to being achieved. 
Runners up:
Exclusively Inclusive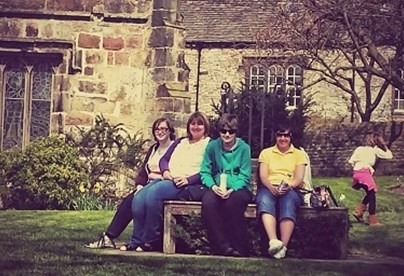 Horton Community Cafe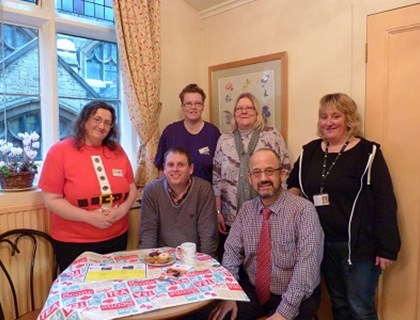 HAZEL CHATWIN - WINNER OF VOLUNTEER OF THE YEAR AWARD (Sponsored by Broughton Hall Estate)
Hazel, aged 83, lives in Embsay and has placed working for the community at the centre of her efforts for over 20 years. She is the respected pillar of the community. Hazel and her husband, who sadly died recently, ran Embsay Post Office for many years before retiring in their 70s.Her contribution to Embsay and beyond is so vast that it is difficult to list everything she has been involved in.
She organises the monthly "Over 50s Forum", bakes scones and makes tea to create a friendly social event in the village hall. She also organises transport so the elderly can easily attend. Her home has an open door policy for counselling and she has for many years been a U3A art and craft tutor. She worked tirelessly to save Embsay Library from closure, liaising with Skipton library and then forming a committee which now runs a successful voluntary library. Via the library she made links with the local school and created IT lessons for pupils and adult computer beginners. To commemorate the World War One anniversary she worked with older pupils to create a wonderful mosaic, which now hangs in the village hall. She also volunteers with "Healthwatch" inspecting and reporting on Nursing Homes, is a disability champion for Craven Invalidity Nursing Group, works with Bradford Health Commission Group in Craven and is an advocate at Airedale General Hospital, speaking for those unable to present their case for care. Throughout all her personal problems including the death of her daughter this year Hazel has remained committed to volunteering and helping others.
Runners up:
Walter Evans
Beverley Wright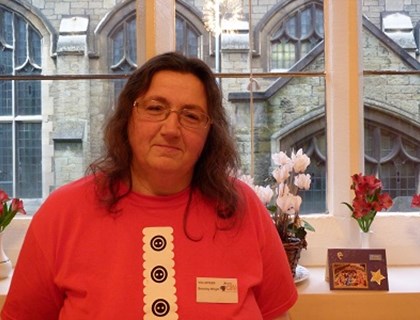 Rebecca Porter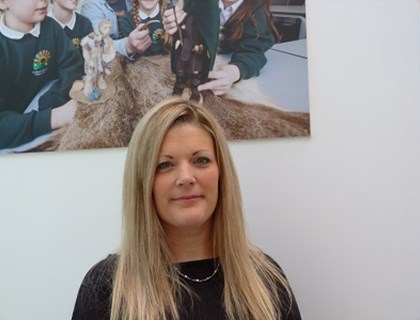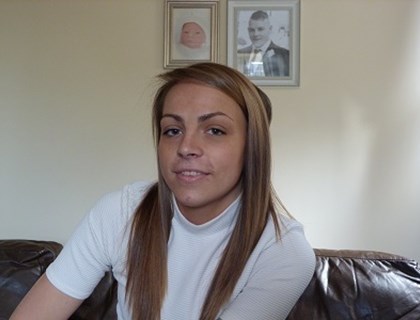 Since losing her brother Samuel Carroll to suicide on May 5, 2016, Hayley has been campaigning to improve the help available to men dealing with mental health issues.She started a government petition with a target of reaching 10,000 signatures in order to raise awareness - she smashed her target, reaching nearly 12,000 signatures and receiving a response from government. Hayley has also been raising money for community mental health - more than £2,000 since May - and continues to raise awareness with the campaign #samuelsrainbow.
The campaign aims to encourage everyone, especially men and boys, to talk and open up about their feelings, and to let someone know if they are feeling depressed. She wants to tackle the stigma associated with mental health issues, particularly for men. Hayley's campaign has spread across the globe to the USA and Australia, and celebrities including Natty and Frank Bruno have backed it. Hayley has also helped ensure a new policy is put in place to help contact families if their loved one is in hospital due to suicidal feelings. She is passionate about her cause - to try to ensure another family or another big sister doesn't have to go through losing a loved one, as her family lost Samuel.
Runners up:
Natasha Lambert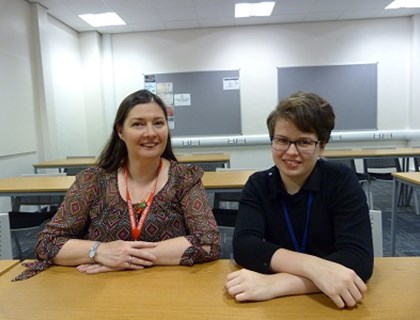 Jade Robinson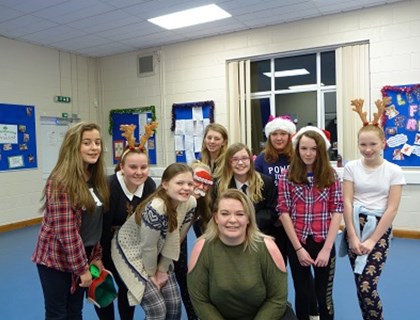 Sophie Elgie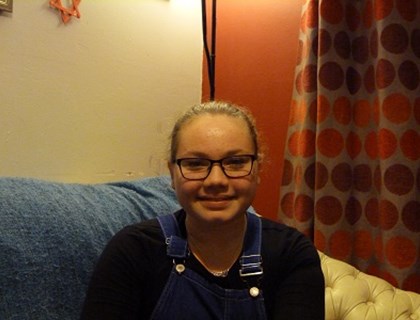 HAZEL CHATWIN -  WINNER OF THE CITIZEN OF THE YEAR AWARD (Sponsored by
 

Yorkshire Housing)

The Citizen of the Year Award is an individual who has made an outstanding contribution to Craven during the past year, and Hazel was selected as winner from the winners of all the other categories by the judges.
Craven Community Champions Awards - the videos
Find out all about the winners and runners-up in the Craven Community Champions Awards.