A special prize evening was held at The Coniston Hotel on January 11, 2017, to celebrate the outstanding achievements of Craven's communities. The awards ceremony paid accolade to some amazing people who work hard to help make Craven special. The Awards have been made possible with the kind support of our sponsors, The Coniston Hotel, Broughton Hall, Smart Solutions, Yorkshire Housing, Keelham Farm Shop, Angus Fire, Alexander's and Principle Healthcare.
Craven Community Champions Awards videos were shown at the event, and will shortly be available for viewing on Craven District Council YouTube channel and below.
CCCA 2017 Winners
KATIE PEACOCK -  WINNER OF THE CITIZEN OF THE YEAR AWARD (Sponsored by
 

Yorkshire Housing)

The Citizen of the Year Award is an individual who has made an outstanding contribution to Craven during the past year, and Katie, founder and volunteer with the Exclusively Inclusive group, was selected as winner from the winners of all the other categories by the judges.
SETTLE VICTORIA HALL - WINNER OF THE ARTS AND CULTURE AWARD (Sponsored by Alexander's)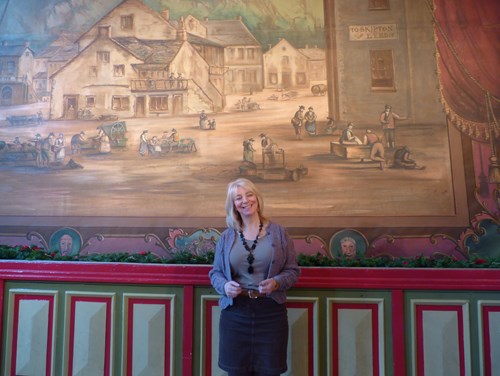 Victoria Hall brings a huge range of entertainment, classes, events and now a fully equipped, surround sound, state of the art cinema to Settle. The organisation has managed to survive and develop in a difficult economic climate to provide a cultural hub for the town.
Built in 1853, Victoria Hall is the oldest continually operating music hall in the world. The building was taken on a long term lease from Craven District Council in 2000. Settle Victoria Hall is a charity and a social enterprise, and currently receives no ongoing external funding or grants.
Last year (March 2016 to March 2017) the building was used for an average of 11 hrs a day, 7 days a week, with over 10,000 people attending 150+ ticketed events. There were 786 separate events at Victoria Hall, including weddings, parties, and even funerals.
Every show brings in over 50 per cent of people from further away than 20 miles – all people spending money in Settle, underpinning the local economy and contributing to the town as a whole. This is all done with one full time and two part-time members of staff and a dedicated team of 150 local volunteers. The hall's programme can be found at www.settlevictoriahall.org.uk
Runners up:
Selfa Girls Rock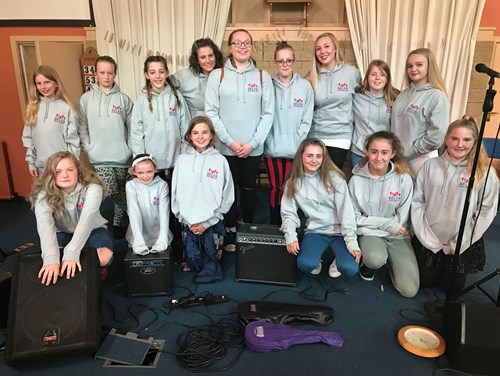 Skipton Puppet Festival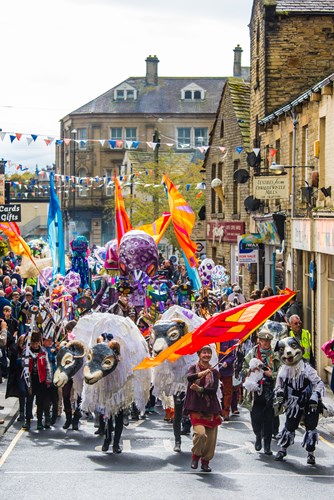 LANGCLIFFE COMMUNITY GARDEN - WINNER OF GREENER CRAVEN AWARD (Sponsored by Smart Solutions)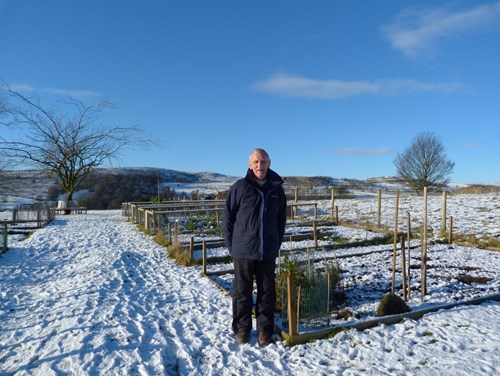 After Langcliffe Allotments closed in December 2014, the community in Langcliffe was disappointed – but found the opportunity to buy some land to make a community garden.
Langcliffe Community Garden Trust was formed in September 2016 and is a registered charity. The trust decided that a community garden would be an asset to the village and could include small growing plots, fruit trees and bushes, benches, a meadow and a small area for events and social gatherings, for all the community to enjoy.
Residents financially contributed to buy the plot, situated on a beautiful site overlooking the hills and fields. More than £15,000 was raised with individual donations ranging from £200 to £5,000, enabling the trust to buy the land and add fencing to it.
The Woodland Trust also stepped in and gave the group more than 100 saplings which volunteer residents and the Settle branch of the Young Rangers group planted.  They have also received helpful advice and seed from the Hay Time Project - a Yorkshire Dales Millennium Trust initiative.
The trust has inspired all the residents to help in the garden, keeping it tidy, helping with benches, planting trees, fruit trees, and helping to plant up the plots with vegetables, improving the environment and making a positive social difference to Langcliffe. 
Runners up:
Friends of Aireville Park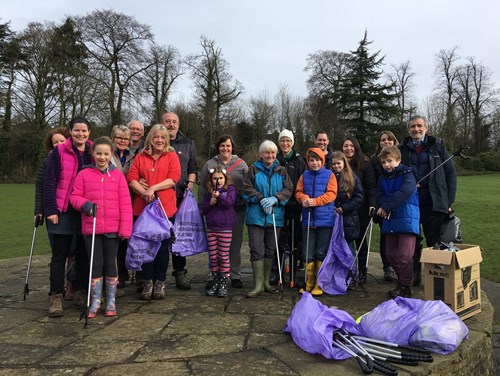 ANITA HOGGARTH - WINNER OF SPORT AND RECREATION AWARD (Sponsored by Principle Healthcare Group)
Anita coaches Skipton Juniors U12 Girls Football team and attends every training session and game. Anita set up the first Skipton Girls team, is Club Mentor for the U11 teams who have young leaders, and is in charge of the club's fundraising.
 Anita has coached local children of all abilities at Greatwood School in football for over 10 years, mainly in her own time. She sees the potential in every child and enjoys watching their confidence and skills grow over time.
For the last three years she has coached the Skipton Juniors Football Girls U12s team. Last season was very successful as the team finished runners up in their league.  Anita will provide lifts to players to games or training who need it or will help in their arrangements - she is determined that no girl misses out!
Anita also heavily assists the Boys U8s team who do not have a coach at the moment.  She organises, and is part of, a rota of existing coaches that helps train the team each week.
 Anita also champions a Girls Player Development Centre in Keighley on a Monday evening and actively encourages all the players from the four girls' teams to join in so they gain further football skills from a specialist coach. She gives up a huge amount of her time in addition to working at a Teaching Assistant and juggling time with her family.
Runners up:
Tracey Solley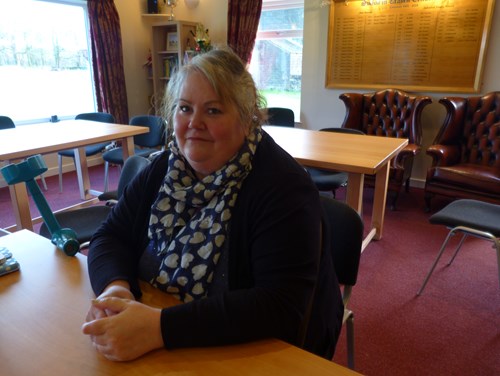 Craven Gymnastics Club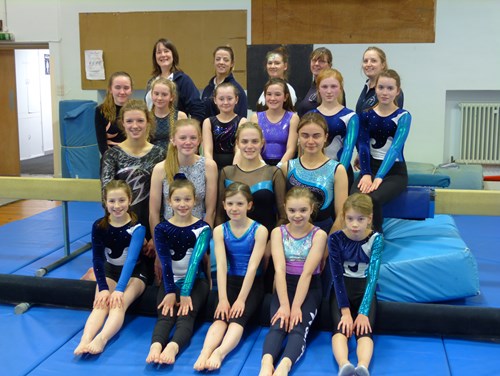 KATIE PEACOCK & EXCLUSIVELY INCLUSIVE - WINNER OF THE HEALTH & WELLBEING AWARD (Sponsored by Broughton Hall)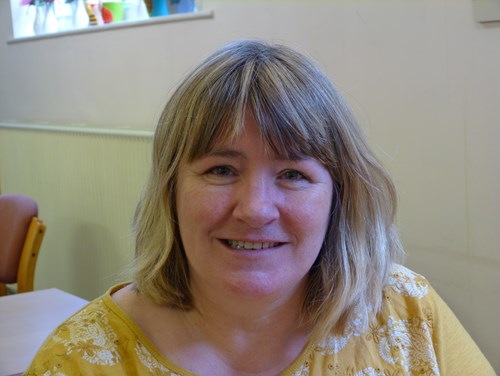 Katie Peacock is the founder of Exclusively Inclusive and in the last 12 months she has transformed the group from its small beginnings in South Craven to a district-wide organisation with its own premises, producing its own magazine.
The friendship group was formed in 2015 while Katie was supporting two people who faced quite severe challenges in life after they moved out of residential care into their own tenancies. They developed a great circle of support and a good life and Katie wanted to share this with others in similar situations.
Over 30 people now attend the group each week for its various activities including the Rendezvous social group every Friday, the Club ViVA 52 monthly club night at Herriots Hotel in Skipton, Come Dine With Us, a monthly get-together to cook and eat based at Sutton Community Centre, Garden Gang Plot 74 on Broughton Road Allotments, the Craven Gazette, a bi-monthly newsletter group reporting on local issues, a Direct Payment support group held four times a year, and ad hoc events such as picnics in the park.
Katie, who gives of her time to this project voluntarily as well as holding down a paid job, has made a huge difference to the lives of many isolated people by offering them a safe and inclusive space where they can make a positive difference to their lives and the lives of others, so improving their mental health and wellbeing.
Runners up:
Hayley Kitching, The Principle Trust Children's Charity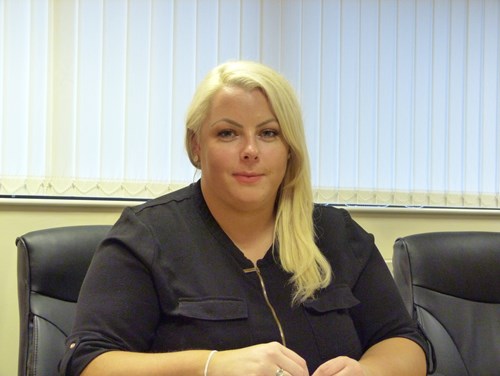 Dyneley House Surgery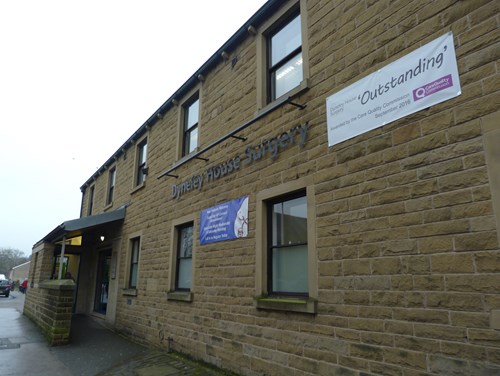 FRIENDS OF AIREVILLE PARK - WINNER OF BEST COMMUNITY GROUP (Sponsored by Keelham Farm Shop)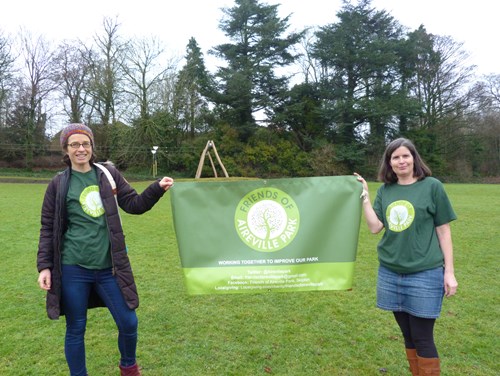 Friends of Aireville Park is a collective of local people who have come together to drive forward improvements and investment in their local park in Skipton.
They are a group of parents, dog walkers, runners, cyclists and locals who love the park, with nine core volunteer committee members and over 400 followers on social media.
The committee formed in April 2013 and has been remarkably successful in fundraising for improvements to the park. They have worked very closely with Craven District Council to help raise over £150,000 for the new skate park and pump track for older children and teenagers. Their next challenge is to raise £100,000 toward the cost of an exciting new children's play area. So far they have raised approximately £20,000 and the first phase of the new play area, the zip wire, was delivered earlier this year.
The group has also held three Teddy Bear community picnics, encouraging families with young children to get together. Working with British Orienteering the group has run 12 Xplorer sessions in Aireville Park, and on Saturday June 17, 2017 FOAP came together to host a community picnic as part of a series of celebratory events happening across the country to honour the memory of Jo Cox.
Runners up:
Scoff Cafe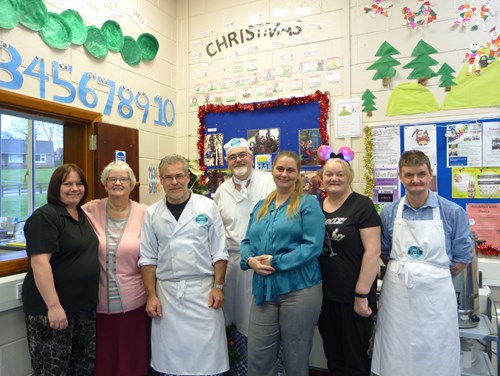 Looking Well Written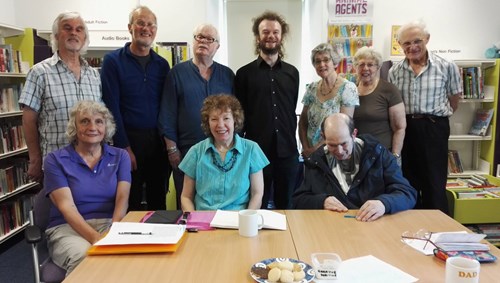 FIONA PROTHEROE - WINNER OF VOLUNTEER OF THE YEAR AWARD (Sponsored by Angus Fire)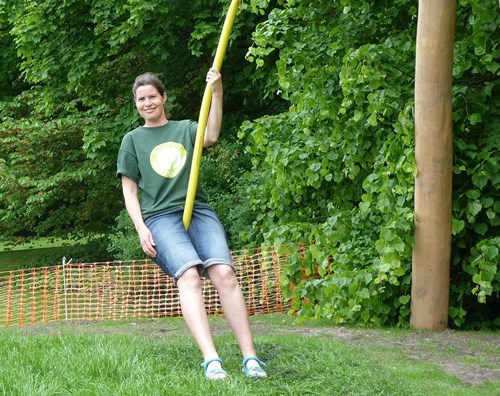 Fiona Protheroe volunteers extensively in numerous community groups – she really does help to make Craven a better place.
Fiona is involved in a huge range of volunteering efforts throughout Craven, including Craven Refugee Support and the Refugee Council. She has been instrumental in making refugee families in Craven feel as welcome as possible and to educate the Craven community about what it means to be a refugee. She has spent a great deal of time coordinating donations of clothing, toys, and arts and crafts items to the refugee families.
Fiona is also a member of the Skipton FairTrade Initiative Group, and has helped with stalls at Sheep Day, Grassington Food Festival and the Christmas Market.
She was the driving force behind setting up Friends of Aireville Park and as chair of the group she has worked continuously alongside Craven District Council to create a masterplan for the park and to fundraise for improvements.
Last September the local St Stephen's Cubs group was without a leader and was facing extinction – so Fiona and another parent volunteer took over the job. She also works part-time with the Craven DEC which often involves voluntary work as well.
In addition to all this, Fiona also does regular general volunteering for events that enrich our community, such as Skipton Puppet Festival.
Runners up:
Sam Athersmith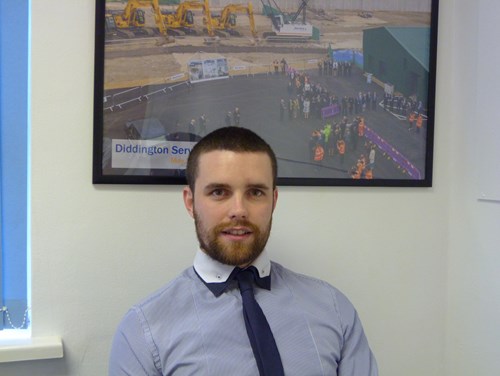 Susan Carpenter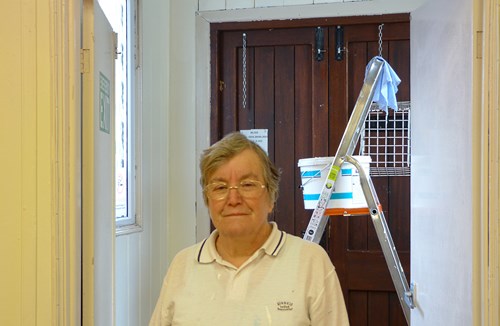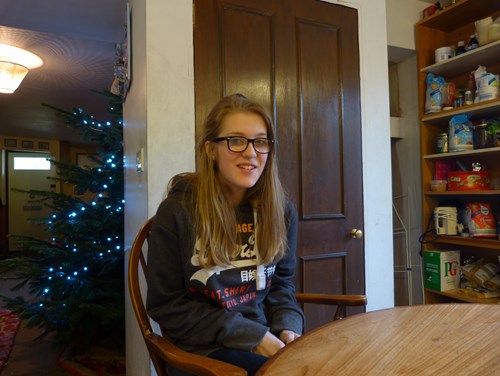 At just 16, Catherine Sawyer helped secure an HLF grant of nearly £50,000 to create a heritage project for young people - Tom Twisleton 100.
She has inspired other young people to participate and learn about their local heritage and ensured that the stories of local legend and Craven dialect poet Tom Twisleton will be remembered long into the future.
To find a teenager willing to sacrifice so much of their free time is rare. Catherine's ideas were at the forefront of the grant application and upon receiving the grant she took the planned work to the next level. The project Tom Twisleton 100 project focuses on the life of Craven legend, poet and temperance advocate Tom Twisleton in this the centenary year of his death.
She has rounded up all of her friends and managed to get fellow peers at her school interested in engaging with local heritage. Her enthusiasm for the project has shone through and been a huge driver in ensuring this project has been a success and touched the lives of young people in Settle.
Runners up:
Oliver Webster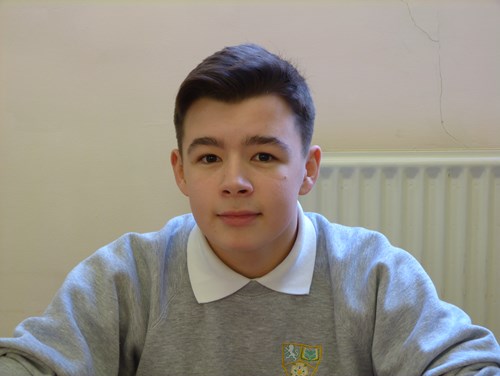 Katie Hoggarth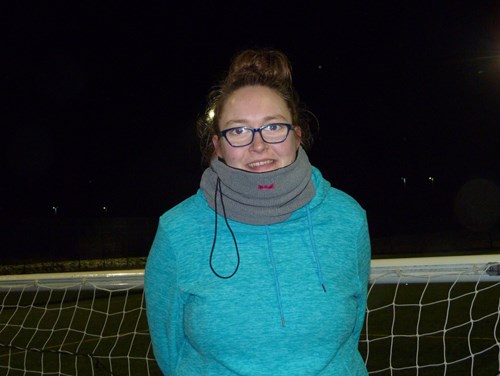 Videos of all the winners and runners up will be posted here shortly.