Associate Sponsor Holt Doctors
 
Holt Doctors is a UK based, leading medical recruitment agency for doctors and nurses.
Holt Doctors are incredibly proud to be a part of this year's Community Champions Awards – awards like these open our eyes to the sheer amount of good we have within our community.
They bring us together and spark up a collaboration which everybody can get involved in.
We're excited to see which individuals are put forward and credited for their hard work and dedication this year and we wish you all the best of luck.
Award Sponsors 
Alexander's Bar & Kitchen  
Arts and Culture Award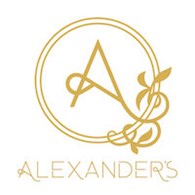 Alexander's, part of Skipton-based The PEEL Entertainment Group, is an all day dining venue and bar at the top of Skipton's High Street.
Alexander's Bar & Kitchen is owned by Susannah Daley at The PEEL Entertainment Group of Broughton Hall who have been proudly sponsoring this award for several years - we're delighted to continue this tradition & thrilled to support the Arts & Culture Award which remains close to our hearts.
 The Craven Community Champions Awards are an important annual event in our calendar, giving well deserved recognition to inspirational people who are dedicated to making a real difference in their community. The team at Alexander's would like to wish all entrants the very best of luck.
Smart Solutions 
Greener Craven Award

Smart Solutions provide large scale, bespoke workforce solutions for industries across the UK.
Smart Solutions is proud to sponsor the 'Greener Craven Award' at the Craven Community Champions Awards 2018.
At Smart Solutions one of our core values is awareness of our environmental responsibilities. We love trying to make a difference and we're delighted to see this happening in our local community.
We're excited to sponsor an award that brings recognition to hardworking and caring people who make a positive impact in their community. Good luck to all entrants and congratulations to all winners from the Smart Solutions team.
Melvin & Co 
Sport & Recreation Award

Melvin & Co in Skipton, deliver an exceptional standard of full hairdressing services, hair styling treatments and client experience in beautiful new salon surroundings at a competitive price.
Melvin & Co Skipton are incredibly proud to sponsor this year's Community Champions Awards - as Skipton's Premiere Hair Salon, we place people (our clients) at the heart of everything we do and the Community Champion Awards recognises those inspiring people at the heart of the community, those who go above and beyond to make Craven a better place and enrich the lives of others.
We are honored to be part of these awards and to help say "Thank-you" on behalf the community!
Broughton Hall Estate 
Health & Wellbeing Award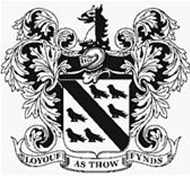 The Broughton Hall Estate is based just outside Skipton and is a hub of the local community with residential properties, offices to rent and more recently tourism with several holiday cottages and the Hall itself offering holiday accommodation to people from around the world.
The Broughton Hall Estate is delighted to work with a number of local charities, we recognise the valuable role that the community and voluntary sector play in Craven.
The people of Craven are special and their outstanding contributions and commitment to their community make such a difference to the lives of local people.
Keelham Farm Shop 
Best Community Group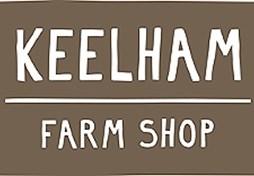 Keelham Farm Shop is proud to sponsor the 'Best Community Group Award' category at this year's Craven Community Champions Awards.
From our award-wining farm shops in Thornton and Skipton, we support our rural community, stocking locally grown and reared produce from Yorkshire farmers and producers.
Our award-winning Keelham team love making a difference, as well as providing rewarding jobs for local people, we give time and resources to help with community work, fundraising and education, focusing on schemes associated with young people, healthy eating and the environment.
It's a great honour to support this year's awards and recognise those that go above and beyond to help the community in which they live, work and play. Keelham opened its second shop in Skipton, complete with café in June 2015.
Angus Fire 
Volunteer of the Year Award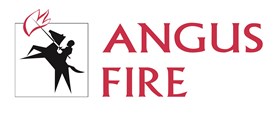 Angus Fire, based in High Bentham, is proud to sponsor the Craven Community Champions Awards 2018.
As one of the area's biggest employers, we are passionate about our local community and see it as our responsibility to recognise the people and projects that strive to continuously improve the community where we live and work.
Our life-saving fire-fighting products are synonymous with the community and we are very pleased to sponsor and give our continuing support to the Volunteer of the Year Award which recognises and rewards an individual who has made an outstanding contribution to their community in 2018.
We value the opportunity to recognise the achievements of those who live and work in Craven and who make such a valuable contribution to our local communities.
The Coniston Hotel Country Estate & Spa  
Young Citizen of the Year Award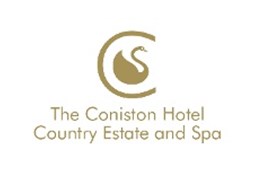 The Coniston Hotel employs approximately 120 people within the hotel and estate, of which 90% are local people.
The Hotel was awarded Large Hotel of the year 2014, by Welcome to Yorkshire and was shortlisted for the Business Tourism and the Outstanding Customer Service awards 2015.
Owned by The Bannister family who offer a warm and friendly welcome to all their guests.  They are also proud to support and develop the local community.
As such they are delighted to sponsor the Young Citizen of the Year Award which recognises and rewards the hard work and commitment of local young people.
Yorkshire Housing 
Citizen of the Year Award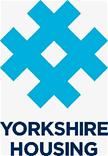 Yorkshire Housing has chosen to support the Craven Community Awards as these awards recognise and celebrate achievement of local people in improving their own communities and neighbourhoods.
As the largest social landlord in Craven we see ourselves as a major stakeholder in the communities and neighbour where we operate.
We are not just focused on the homes we provide. We work in partnership with our tenants and their communities, the voluntary and public sectors, and other housing associations to support innovative projects which meet common goals.
Our priority in all of this work is to empower and support local people to both reach their potential and to become more actively involved in their local communities.