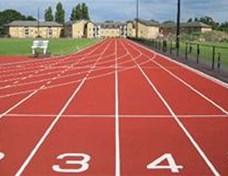 The Sports Development Officer (SDO) offers help and assistance to any club, individual or organisation seeking funding from external organisations and more information can be found below. Contact us by telephone: 01756 706391 or email: sports@cravendc.gov.uk  Advice and support is also available online through the North Yorkshire Funding Advice Network (FAN)
Craven District Council Ward Member Grant scheme 
This funding scheme will support projects/groups that meet the ambitions of the local community which in turn supports the Council's corporate priorities: Enterprising Craven or Resilient Communities.
This scheme could provide financial assistance towards the cost of sporting facilities, sports events, coaching courses and equipment. Not-for-profit sports clubs, sports facilities and sports events can apply.
Click here to find out more about Ward Member Grants: www.cravendc.gov.uk/community-living/grants-community-projects/craven-district-council-ward-member-grants/
North Yorkshire County Council has also allocated its local councillors a budget for funding local projects: http://www.northyorks.gov.uk/article/31255/County-councillor-locality-budgets
---
External funding
There are a range of external funding sources for sports and physical activity grants. The Funding for Sport website provides a very useful and comprehensive online resource for anyone looking at applying for external grant funding.
There are lots of grant awarding bodies and trusts.  The web sites listed below all have grants for sporting organisations:
Torch Trophy Trust Bursary:

 

bursaries of up to £1000 to help pay for volunteer coaching qualifications and training
The Craven Trust

 

cover the area and have small grants £100 - £1000 covering sport and play.
The Two Ridings Community Foundation

 

have a range of funding streams that cover North Yorkshire, including Comic / Sport Relief.  Need to check which funding streams are open and which ones you would be eligible for
North Yorkshire Police:  Disposal of Property Fund  Up to £500 for community groups in the County.  Two application rounds each year.
Skipton Gala Charities Committeemakes annual awards covering range of different areas.  Check website for application details, which is usually in the Autumn.
The Rotary Club of Skipton

 

have a Community Grant scheme for both sports groups, projects, events and individuals from Skipton: up to £1000 grants.
Skipton Temperance Hall fund  support range of projects in the Skipton area.  Please write to Mr Malcolm Bray 7 George Street, Carleton, BD23 6HQ Awards made once a year in July with letters, outlining project and needs, being submitting by end of June
Bernard Sunley charitable foundation awards around 300 grants under £5,000 each year, covering a wide range of charitable activity.
The Foyle Foundation Small Grants Scheme is designed to support smaller charities in the UK, especially those working at grass roots and local community level, in any field, across a wide range of activities. Applications are welcomed from charities that have an annual turnover of less than £100,000 per annum. They plan to make one year grants of between £1,000 and £10,000 to charities which can demonstrate that such a grant will make a significant difference to their work.
Hedley Foundation  The main objective of the Trustees' grant making is to assist and encourage development and change.  Most grants will be of capital or one-off nature, but the Trustees sometimes agree to help fund the introduction of new and innovative projects with a series of up to 3 annual grants. Few grants exceed £5,000 and most of them go to charities where they can make an impact.  Main objective (currently about 70% of the Foundation's budget): Young people: their education, recreation, support, training, health and welfare. Subsidiary objectives: Disabled people and the terminally ill: provision of specialist equipment and support for carers.
Tesco Local Community Scheme 

 

is a new scheme to help improve local green spaces including sports pitches / playing fields using the proceeds generated from the sale of carrier bags by Tesco.  Not for profit groups can apply for up to £1000 for capital projects, which should provide a community benefit and have free and open access to all members of the community for a minimum of six days a week, during daylight hours. Two application rounds per year.
Tarn Moor Trust

 

fund small grants (usually up to £2000) covering sport and play
Clothworkers Foundation

 

award small grants of around £10,000 and have a couple of priorities around providing for elderly people and young people in rural area and disabled people
 Below are some charities that make grant awards covering sport, play, recreation and young people.  Application via letter only as no web sites
The Gilbert & Eileen Edgar Foundation: Sport & Community.  £250 -£5000 Preferably smaller charity groups in support of young, old, needy and provision of recreation facilities. Apply to: Mrs A Hallam, The Gilbert & Eileen Edgar Foundation, Messrs Chantrey Vellacott, 23 -25 Castle Street, Reading, Berkshire, RG1 7SB.
The Hadfield Trust Sport & Community.  £500 minimum Arts, culture, recreation, health, education & training. No Religious or individual projects.  Application forms: ME Hope, The Hadfield Trust, c/o Rathbone Bros &Co LTD, Port of Liverpool Building, Pier Head, Liverpool, L3 1NW.
The Albert Van Den Bergh Charitable Trust.  Community £500 - £2100 Local and national organisations benefiting all ages, focusing particularly on welfare and medical charities, youth and the elderly.  Enclose accounts , budgets and application letter to GR Oliver, trustee, The Albert Van Den Bergh Charitable Trust c/o Wilkinsons, Broadoak House, Horsham Rd, Cranleigh, Surrey, GU6 8DJ
The Astor of Hever Trust: Sport & Community.  Charitable bodies in the field of arts, medicine, education, conservation, youth & sport. Writ e to: Lord Astor of Hever, The Astor of Hever Trust, French Street, Westerham, Kent, TN16 1PW
The Lord Farrington Charitable Trust: Sport & Community.  £1000 -£2500 Registered charities only. Charities benefiting people of all ages, interested in sportsmen & women. No individuals.   Apply to:Trustees, Lord Farrington Charitable Trust, c/o William Sturges & Co, Alliance House, 12 Claxton Street, London, SW1H OQY.
Somee of these grants may not be open for applications and you may not fit their eligibility criteria.  Please check each grant for the full details.
Sports-specific funding from National Governing Bodies for sport (NGBs)
Sport England has funded about 45 NGBs to raise participation and performance in their sport. Many of these NGBs offer grant schemes for affiliated Clubs. A full list of recognised sports and NGBs is listed on the Sport England site :Click here
Monthly funding newsletters
External grant schemes change over time. To help you keep informed about changes and new grant schemes, you can register to receive monthly Funding Newsletters. The best one covering North Yorkshire is the Community First Yorkshire funding news 
Have a look through the current and past newsletters and register for the monthly Funding newsletter. Community First Yorkshire can also help with funding applications and advice for planning projects for funding.
Further funding advice and grant search schemes
There are a range of other useful resources to help clubs identify potential funding sources as part of your project's funding strategy. These are listed below:
DSC Sports Funding Guide This is a practical guide aimed at helping organisations and individuals looking to raise money and win support for their sport. Available from Amazon and Directory of Social Change
Grant Net and Grant Finder
These are two on line funding information web sites with funding database which assists organisations identify funding sources available for specific projects.  It contains the most comprehensive and up-to-date database of grants, loans and other initiatives operating in the UK.
Grant Finder has a list of 8000 grant sources plus useful information to help with fundraising
Grant Net has over 5000 grant sources listed, use the postcode finder to identify your nearest access point
It will enable you to search the database for funds which are most appropriate to your organisation or your funding needs. Once you have carried out a search you can then obtain basic or more detailed information on funds, the contact details for funders and all the information you need to know to decide whether the funding may be appropriate for you.

The GRANT net database is updated on a monthly basis to ensure that you become aware of new funds that become available on a regular basis.  To perform a search, simply click on the GRANT net link from the website stated above and then answer seven simple questions regarding your project and organisation.
Explore the benefits of Funding Central
Funding Central is a free website for charities, voluntary organisations and social enterprises. The site provides access to thousands of funding and finance opportunities, as well as tools and resources that support organisations to develop sustainable income strategies. Visit http://www.fundingcentral.org.uk/default.aspx  to download tools and resources, and see what Funding Central can do for you.
How do I obtain funding for my sports related project?
Your initial point of contact will be the Sports Development Officer, who will arrange to meet you and discuss your project and the funding options that are open to you and your organisation. Contact on either 01756 706391 or email: sports@cravendc.gov.uk
---
The Sports Development Service has gained Quest accreditation (UK Quality Scheme for Sport and Leisure) with a score of 85% leading to an "Excellent" rating. 
This represents one of the highest scores in the UK.