Golf and football fans get ready
Known as Football Golf or Golf Football, Pitch and Foot is the combination of two of the world's greatest sports and it's as awesome as the name suggests.
This fantastic, addictive activity is the ideal way to get the whole family involved and trying something (chances are) they've never done before! Similar to golf, the aim of the game is to get your football in the hole with as few kicks as possible.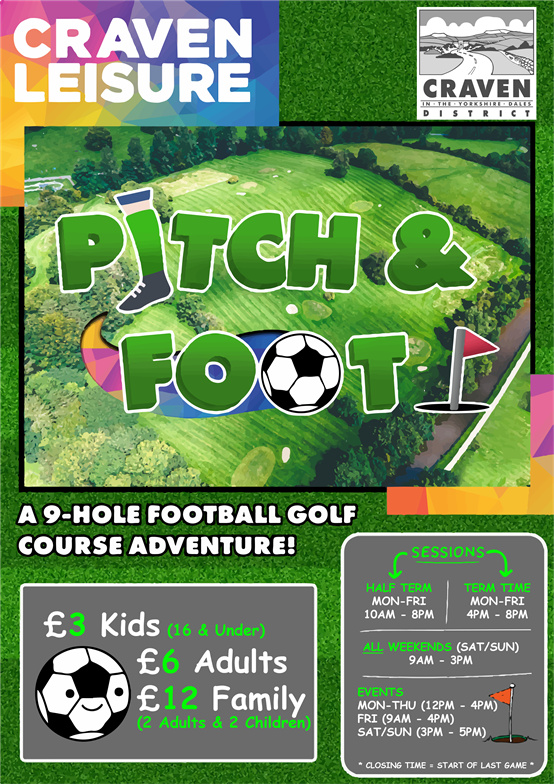 Open weekends and Bank Holidays 9am-4pm (last round 3:00pm)
Weekdays (Mon-Fri available for Group Bookings)
2022 Prices are reduced and are as follows:
Family Ticket £12.00
(2 adults + up to 3 Children) 
Child ticket £3.00
Adult ticket £6.00
Ball Deposit £5.00
---
How will it work?
Groups and families will be able to go onto the course in staggered 15 min Tee times.
Balls can be collected from Craven Leisure reception prior to your Tee time.
Ball sizes available are:
Size 5 for adults
Sizes 3 or 4 for children
You will need to collect a scorecard from reception which also includes all the rules of the game.
You can also download a copy of our rules and scorecard here
No need to book ahead, unless it is a large group.