All Reserved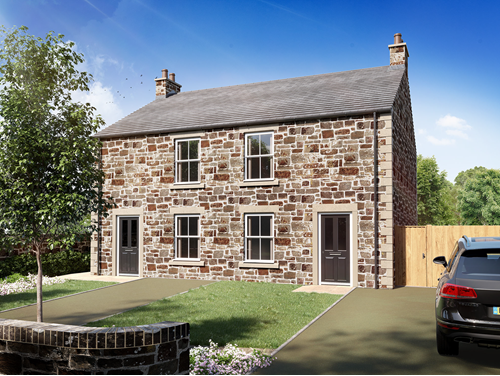 3 x 2 bed houses 
5 x 3 bed houses
This new build scheme comprises 16 homes on land at Green Gate Lane, Long Preston within the Yorkshire Dales National Park.  The homes are being developed by Adactus Housing Association and are expected to be available from Spring 2021. 
Scheme Details
The properties will include private parking and gardens.
The home will being offered for sale on a shared ownership basis. Further details including price will be made available in due course. 
Eligibility
These homes are located within the Yorkshire Dales National Park and therefore a local connection criteria applies: In order to occupy a home in the first instance those with the following connection will be considered:
An existing resident of Long Preston for the past 3 years.
A person employed or taking up employment in Long Preston for a contract length of at least 12 months and for not less than 16 hours work per week.
A person returning to Long Preston having lived their for 10 years previously. 
Please be aware that the above criteria will cascade out to the adjoining parishes and Craven District as a whole should applicants meeting the above criteria not be found. It is therefore important that you register an interest even if at this stage you do not qualify as you may do so at a later stage. 
What to do next
The homes are being sold by Snugg Homes. Further details on both the homes and the sales process are available through them. Please contact
Samantha.Bilsbury@jigsawhomes.org.uk
to register an interest. 
Please be aware in order to qualify you must have:
Registered with Help to Buy
Have a household income of less than £80,000 per year
You must not own another property