The North Yorkshire Rural Housing Enablers' network, launched in 2008, helps rural communities find solutions for the increasing problem of shortages in affordable housing.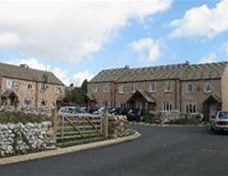 The high price of housing in many rural areas often means that young people have to relocate in order to find an affordable place to live.  When the only people who can afford to live in our rural settlements are those who commute to work in the larger towns and cities, communities can become dormitory in nature and the social and economic mix of the area can become unbalanced.
Is this a concern in your community?   Do young people have to leave the area in order to find accommodation they can afford? Are local facilities such as schools and shops under threat because there are fewer young families in the area? Are you worried about the future of your village as a thriving supportive community where people can continue to live and work?
Then contact Craven's Rural Housing Enabler on 01756 706433 to discuss your community's needs!  The RHE's role is to help take rural communities through the process of developing new affordable housing schemes for local people.