They are a not-for-profit organisation operated by Yorkshire Housing Foundation in partnership with Craven District Council.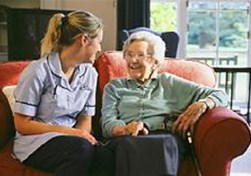 Craven Home Improvement Agency provide advice and assistance to older home owners, people on benefits or low incomes, tenants and people with disabilities of any age to carry out repairs, improvements and adaptations to their homes.
Not all improvements and repairs qualify for 'financial assistance'.  If the work that needs doing does qualify, Craven Home Improvement Agency will assist with the application. If the work does not qualify, they can advise and give help to raise finance and explore other avenues.
Craven Home Improvement Agency can help by offering:
Technical advice about repairs, improvements and adaptations
Help with grant/loan applications
Support during and after application and throughout the grant/loan process
Help to find a suitable builder 
Handyman service
Plans drawn, building regulations and approvals obtained
Help with undertaking repairs and adaptations, whether you qualify for a grant or wish to do the work privately
Referrals as appropriate to other agencies offering home security and insulation
Help to get support from social workers or home care assessments from Social Services
Free advice and free home inspections
---
A Home Maintenance Support service is also offered by Craven Home Improvement Agency, specifically:
Advice regarding
Property condition surveys
Repairs advice 
Health and Safety checks and advice
Home security checks and advice
Energy Efficiency checks and advice
This service is available free of charge to all Craven owner occupiers who are 60 and over, or disabled (and in receipt of disability living allowance middle and high rates) or at cost to all remaining Craven owner occupiers.
 
Technical support
Inspecting and evaluating the necessary work 
The preparation of specifications 
Obtaining contractors' estimates and helping the householder choose their preferred contractor
Overseeing and checking all works 
Checking invoices and making sure everything is satisfactory before the householder pays the contractor
For this service Craven Home Improvement Agency will charge 10% of the estimated cost of the works.
This service ensures people can be confident their money will be spent wisely on essential repairs, that the work will be carried out properly and to a good standard and also avoids the anxiety and uncertainty of having to organise the work themselves.
Handyperson scheme
Small Repairs
Doors/windows (repairs and adjustments)
Glazing repairs
Minor joinery work
Minor plumbing repairs
Fitting locks and security chains
Fitting smoke alarms
Small plaster repair work
Draught proofing/insulation
Maintenance of external areas to reduce the threat of doorstep crime
Energy efficiency measures
The Handyperson service is provided on a materials only cost basis for owner-occupiers in Craven who are over 60 or disabled.