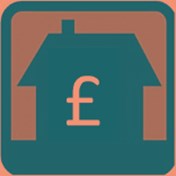 The Housing Options team are able to help people into Private Rented accommodation.
We can offer financial help to pay for a Bond and/or Rent In Advance. 
Bonds and rent in advance are loans in all cases that must be repaid to the Council. We will agree a repayment plan with you before the loan is given.
---
Bond Guarantee or Cash Bond?
Where possible we will provide a written guarantee to your landlord in place of a cash bond at the beginning of a tenancy.  The Bond will be the equivalent of one month's rent, and covers damage or loss to the property or its contents.  At the end of the tenancy, if any claim is made against the bond you will be liable to pay this amount to the Council.
Where your landlord will not accept a written bond you may apply for a cash bond. Our cash bonds are loans and an affordable repayment arrangement will be agreed with you.
To qualify for a bond guarantee or cash bond you must meet all the following criteria:
Have a local connection to Craven through residence, employment or family
Have a low income, and savings of less than £2,000
Be homeless or at risk of homelessness, moving on from supported housing or in housing need
As part of the application process, we will carry out various checks to make sure that you can afford the property and that it is suitable for your needs.  We also need to be sure that you can manage a tenancy with or without support and this may involve contacting your current or previous landlord and other agencies that may be supporting you. If you have rent arrears or a history of causing damage or anti-social behaviour you may not qualify for a bond.
Rent In advance
If you qualify for a bond guarantee or cash bond, you will also be entitled to help with rent in advance. The maximum amount we will loan is the equivalent of one month's rent and this is paid direct to your landlord at the start of the tenancy.  An affordable loan repayment arrangement will be agreed with you.
Other help to pay for Bonds & Rent In Advance
Where possible we would recommend making an application for a Discretionary Housing Payment (DHP) to cover your Bond and Rent In Advance costs - which you will not be required to repay.  Any application for DHP would have to meet a separate qualifying criteria and is only available to households currently in receipt of a housing benefit including Local Housing Allowance and housing element under Universal Credit. 
---
How do I apply?
You will need to attend a Housing Options interview to discuss your circumstances.  At the interview we will look at all of your housing options, and whether or not we can prevent you from becoming homeless from your current accommodation.  We will assess whether or not you qualify for a Bond Guarantee, and if not, will give advice on how to make a Discretionary Housing Payment or Homelessness Prevention loan application.
You can find out more by downloading our Bond & Rent In Advance leaflets or contacting the Housing Options team - we would be pleased to help!