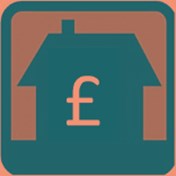 Households unable to raise funds for deposit and/or rent in advance may apply for help from the Council if they are homeless or threatened with it.
Payments for bonds and rent in advance are paid direct to the landlord or agent.
---
Bond Guarantee or Cash Bond?
Wherever possible we will provide a written guarantee to your landlord in place of a cash bond.  The Bond Guarantee covers the landlord for damage or loss to the property or its contents.   If a claim is made by a landlord when the tenant leaves the property, the Council will look to reclaim the equivalent amount from the tenant.
Where the landlord will not accept a Bond Guarantee, we will consider an application for a cash bond. 
All assistance will be given as a loan to the tenant that must be repaid to the Council. We will agree a repayment plan with you before the loan is given.
To qualify for a bond guarantee or cash bond and/or help with rent in advance, you must have a low income and no more than £1000 in savings.
---
How do I apply?
You will need to attend a Housing Options interview to discuss your circumstances.  We will look at all of your housing options, and whether or not we can prevent you from becoming homeless from your current accommodation. 
If you have rent arrears or a history of causing damage or anti-social behaviour you may not qualify for a bond. We also need to be sure that you can manage a tenancy with or without support and we may contact your current or previous landlord and other agencies that may be supporting you.
If you do not qualify for financial help through the Bond Scheme, we will give advice on other options available