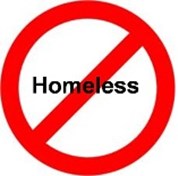 Wherever possible we want to prevent homelessness and we will work with you to help you stay in your home but if that isn't possible, we will help you find suitable alternative housing.
---
Making a homeless application
Please get in touch with the Housing Options team by telephoning us on 01756 706475 or complete an online enquiry. You will be offered an appointment within 5 working days depending on the urgency of your situation, and if you are roofless you will be seen on the same day.
We need to carry out an interview which will take about an hour and a half.  You will be asked questions about your circumstances and other members of your household and asked to provide certain documents to support your application.
The Housing Officer will assess the information provided and decide what duty if any we owe you. 
You will be given a Personal Housing Plan.
Homeless prevention
If you are threatened with homelessness in 56 days, then the Council owes you a Prevention Duty. This means that the Council must take reasonable steps to help you remain in your accommodation wherever possible.  This could be by helping you to sort out your rent arrears or mediating with your family if they are asking you to leave.  If we cannot keep you in your current accommodation, we will help you to look for somewhere else to live.
Homeless relief
If you are actually homeless, then the Council owes you a Relief Duty for up to 56 days. This means that the Council must take reasonable steps to help you to look for other accommodation.  This does not mean that the Council will offer you a property, but we will give you advice on how to find accommodation that is suitable and affordable for your needs.  
---
Will you provide temporary accommodation?
The Council doesn't have to provide temporary accommodation to everybody who is homeless - the help that we can give depends on whether or not we think you are in priority need or vulnerable. 
Even if we cannot provide temporary accommodation, we will always try and find you a place in a hostel or supported housing scheme although this may not be in Craven. 
---
Will I get Social Housing?
If you are homeless or threatened with homelessness, the Council will give you some priority on the housing register but due to high demand and low turnover in some areas, there is no guarantee that you will get an offer of social housing.  In most cases we would encourage you to look for accommodation in the private rented sector and we offer assistance with bonds and rent in advance to enable people to access this.
---
How can I find out more?
To find out more about your rights and the legal framework in relation to homelessness duties please visit the Shelter website.
---
Outside office hours
If you need help out of office hours, call our Out of Hours Service on 01653 699 392 and a duty officer will get in touch with you.