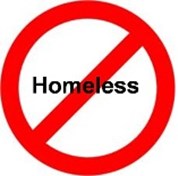 Wherever possible we seek to prevent homelessness, and our Housing Team will work with you to help you stay in your home or to find you suitable and affordable alternative housing.
If necessary, you may be advised to make a homelessness application.
---
What will happen if I make a homelessness application?
We will need to carry out a homelessness assessment interview which will take about an hour. You will be asked questions about your circumstances and other members of your household and asked to provide certain documents to support your application.
Procedures ensuring confidentiality are in place but in order to fully investigate your circumstances or where we provide accommodation outside of our district it will be necessary to share information relating to your application with other councils or departments.
If you have a medical condition which affects your housing needs, it may be necessary to carry out a medical assessment which includes asking your GP for information about your condition.
The Housing Officer will assess the information provided and make a decision as to the extent of the statutory housing duty we owe you.  You have the right to request a review of any decision that we make about your homelessness situation and we advise that you seek specialist advice and assistance about this.
---
Will you provide temporary accommodation?
The Council doesn't have to provide temporary accommodation to everybody who is homeless - the help that we can give depends on whether or not we think you are in priority need or vulnerable.
Even if we cannot provide temporary accommodation, we will always try and find you a place in a hostel or supported housing scheme although this may not be in Craven.
---
Will I get Social Housing?
If the Council accepts a full housing duty then you will receive one offer of suitable accommodation which may be a private rented property - there is no guarantee that you will receive an offer of social housing. The Council has no obligation to make you an offer in an area of your choice. If you refuse a suitable property then the Council's duty will come to an end.  
---
How can I find out more?
To find out more about your rights and the legal framework in relation to homelessness duties please visit the Shelter website.
---
What to do next?
If at any time you think you may be made homeless, please get in touch with the Housing Options team immediately by telephoning us on 01756 706475 or calling into our offices at 1 Belle Vue Square, Broughton Road, SKIPTON.
You will be offered an appointment within 3 working days depending on the urgency of your situation, and if you are roofless you will be seen on the same day.
If you need help out of office hours, call our Out of Hours Service on 01653 699 392and a duty officer will get in touch with you.