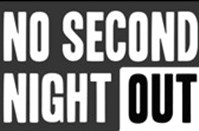 Craven District Council is working with our North Yorkshire local authority partners to develop a "gold standard approach" to addressing the needs of those who are new to the streets as well as those who are entrenched in a rough sleeping lifestyle.
The Governmental Ministerial working group's report Vision to end rough sleeping: No second night out nationwiderecommended that Local Authorities build on their existing homelessness services to adopt a "gold standard approach" to rough sleeping services that meet the No Second Night Out principles. 
---
The No Second Night Out principles:
New

 

rough sleepers

 

are identified and

 

helped off the streets immediately

 

so they do not fall into a dangerous rough sleeping lifestyle
Members of the

 

public

 

play an active role be reporting and referring people sleeping rough
Rough sleepers are helped to access a

 

place of safety

 

where their needs can be quickly assessed and they can

 

receive advice

 

on their options
The are able to

 

access emergency accommodation

 

and other services, such as healthcare, if needed
People from other areas should be

 

re-connected back to their local community

 

unless there is a good reason not to do so
The local position
In Craven, our levels of rough sleeping are low, however we seek to provide a range of services to support our rough sleepers into services and settled accommodation. Our annual rough sleeper count as at 18 Nov 2015 reported 3 single male rough sleepers - all of whom have been contacted but have refused the assistance offered either because the provision offered is outside of our district as we have no direct access hostels or it is a lifestyle choice.
What we can do - our No Second Night Out Offer
By working in partnership with our North Yorkshire local authority partners we are able to access Department of Communities and Local Government sub-regional funding to deliver the Single Homeless: No Second Night Out (NSNO) Action Plan. This plan includes projects and resources that make up our No Second Night Out Offer to those new to the street as well as addressing the needs of long term and entrenched rough sleepers presenting in Craven. Our Offer includes:
1. Identifying Rough Sleepers:
Our Housing Options team works collaboratively with partners and the public to raise awareness of our contact details and the services we offer. They can report rough sleepers by contacting:
The Housing Options team in office hours
The Ryecare Out of Hours service (Tel: 01653 699392)
Streetlink : the national Rough Sleeper telephone line
2. Assessing the needs of the Rough Sleeper in a safe location:
We are able to offer interview facilities at our Council Offices (Belle View Square, Skipton), Police stations and other appropriate safe locations across Craven subject to agreement with partner organisations and the client. We aim to make contact and assess the needs of the rough sleeper within 0-3 days of the initial report.
3. Provide Emergency Accommodation 
Our Housing Options Team arranges emergency accommodation subject to our Severe Weather Emergency Procedure - see our Severe weather emergency provision web page. However, we do not have any direct access or other Rough Sleeper Hostel Accommodation in Craven and can only source provision outside of our district.
4. Provide Information, advice and support:
We will assess the needs of the Rough Sleeper and make enquiries to support the resolution of their housing problem. We will provide information and advice on housing options available to them. Where there is an identified need for additional support we are able to access the following support funded by the North Yorkshire Single Homelessness budget:
Outreach support from partner specialist organisations including:

North Yorkshire Horizons specialising in Drug & Alcohol dependency 
Horton Housing specialising in support for "hard to reach" groups

Grant funding for innovative solutions for individual clients
Bonds, rent in advance, tenancy training to help the Rough Sleeper into Private Rented accommodation
We also work in conjunction with the Skipton Baptist Church to provide emergency essential equipment and food parcels - stored in key locations of South Craven, Settle and Skipton.
5. Help to return to Country of Origin:
Our Housing Options Team is able to access Guidance to Reconnect rough sleepers to their country of origin where it is safe to do so using the Reconnections Toolkit and support from HomelessLink.
6. Offer of Accommodation:
Within 7 days from assessment and with the co-operation of the Rough Sleeper we will seek to source accommodation for them. This may not be in Craven but in an area where they have a local connection and/or a support network. For some, they may require specialist supported accommodation - which is not available in Craven and therefore we may source hostel and /or supported accommodation outside of our area. We will make a Single Service Offer and may provide financial assistance to take up that offer through sub-regional funding available to us.
We are continually seeking to improve the services that we offer with the help and support of residents and organisations in our district. If you know of any local groups and services offered that would help us to help others including Rough Sleepers, please contact Nina Pinder - housing@cravendc.gov.uk
More information and advice
To find out more about these services please contact the Housing Options Team
To report a person sleeping rough
To report a rough sleeper email us at housing@cravendc.gov.uk
Alternatively you may telephone: