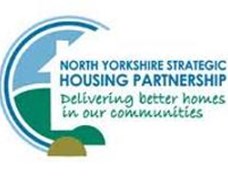 Our surveys provide information about our resident's housing needs and aspirations, and help shape the development of new homes, in particular, low-cost affordable housing. The responses help influence housing and planning policies, and also ensure that investment in affordable housing matches local needs as closely as possible.
North Yorkshire Strategic Housing Market Assessment (NY SHMA) 2011-16
In 2011, consultants GVA Grimley were commissioned by the North Yorkshire authorities, the County Council and the Yorkshire Dales and North York Moors National Parks Authorities, working together as the North Yorkshire Strategic Housing Partnership, to undertake the biggest piece of housing research ever undertaken in the region.
The survey looked at all aspects of housing - including affordable housing, housing for older people and supported housing for vulnerable people as well as the 'open' housing market of homes for sale.
The questionnaire was sent to approximately 160,000 households across the county including every home in our rural areas and a sample in the larger towns.  The survey was available online so that anyone who had not received a survey form could take part.
The final report and appendices specific to Craven can be viewed by clicking on the links below: