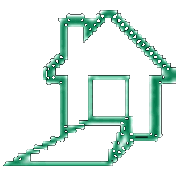 Residential care homes provide accommodation for older persons who require 24 hour support. Residents have a room, sometimes with their own en-suite bathroom, and access to shared facilities.
These homes will help with personal care as necessary, supervise or administer medication, provide meals and offer social activities.
---
Residential care homes in Craven
Residential care homes provide long and short term accommodation for people with an assessed need. They can normally provide care during short illnesses but they do not provide long-term nursing care - there are specialist care homes that can provide this level of support - these are commonly known as Nursing Homes.
Information and access to residential care homes and nursing homes in Craven are the responsibility of North Yorkshire County Council.
What to do next
To find out more about residential care homes and nursing homes in Craven, please contact North Yorkshire County Council who will be able to provide you with a list of care homes in Craven.
Further details can be found on the North Yorkshire County Council website and specialist advice organisations such as Independent Age and Age UK.