It can offer many different levels of support which can be altered as needs change.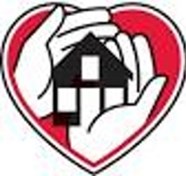 Extra care housing is popular with people whose disabilities, frailty or health needs make ordinary housing unsuitable.
It offers independent living, providing the security and privacy of a home of their own with a range of facilities, combined with access to 24-hour care/support services if required. 
---
Extra Care in Craven
Extra Care housing developments delivered to date have been built and are run by housing associations.  Others are being developed and run by private companies or even the local council.  Some developments offer homes to buy, others offer only rented accommodation and some are a mixture of both.  All generally offer a choice of one and two bedroom accommodation, a restaurant for those who want/need it, social activities and other facilities.
Usually, the care staff work under a contract from North Yorkshire County Council Health and Adult Services but some private schemes offer private services.  The care and support staff are based on the premises 24-hours a day. .
The following organisations provide Extra Care housing in Craven:
For more information, visit North Yorkshire County Council's website and see their web page  "Extra care housing".
What to do next
Extra Care housing is not advertised on North Yorkshire Home Choice. For contact details of the housing associations with Extra Care housing please see details below and/or visit their individual websites.
Woodlands, Woodlands Drive

SKIPTON, BD23 1QU

Tel: 01756 791860

Skipton

2 Goodwin Street,

BRADFORD, BD1 2ST

Tel: 0300 123 7002 or 0345 140 2020

Glusburn/Crosshills, Settle,

Skipton

Tricorn House, 51-53 Hagley Road,

BIRMINGHAM, B16 8TP

Tel: 0370 192 4000

Settle