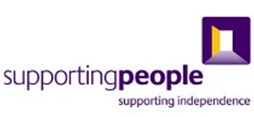 Supported housing is funded by the Government's Supporting People programme and is delivered by North Yorkshire County Council in partnership with District Councils, Police and Probation Services.
It is seen as a preventative programme which contributes to a range of key government and local targets including tackling homelessness, reducing re-offending, enabling independence etc.
---
What is supported housing?
Supported housing is accommodation where tenants receive housing related support and support to help them with their particular identified need. The accommodation is only available to people who have an assessed medium/high or complex need due to a particular vulnerability or issue such as:
Mental health
Offending history
Age
Learning disability
Supported housing is where tenants receive the support to learn the skills to enable them to live independently - we call this a programme of resettlement. It is the objective of the programme that they move on out of Supported housing into private or social rented accommodation within a period of 6-36 months.
---
What supported housing is available in Craven?
There is limited amount of supported accommodation in Craven for the following client groups:
Mental Health - Airedale Homes Scheme
Offenders - RACs Scheme
Young People - Young Persons Housing Solutions @ The Hub scheme
Referral to these schemes is through the Craven Community Mental Health Team, National Probation Service/Purple Futures - probation and rehabilitation services or the Young Persons Hub respectively.
Supported housing for people with a learning disability
There are a few schemes in Craven where people with a learning disability live together - sharing support or paying for their own support using Direct Payments.
Referral to these schemes is through North Yorkshire County Council.
---
More information
If you want to know more about Supported housing in Craven, please contact the Housing Options team. We would be pleased to help!