This document must be publicly available, conform with legal guidelines and give reasonable preference to vulnerable groups of people.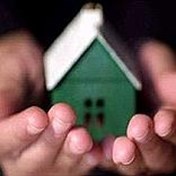 Craven District Council is a member of the North Yorkshire Choice Based Lettings Partnershipwhich comprises of North Yorkshire & York Local Authorities (excluding Harrogate) and their partner housing associations.
Together we have developed a sub-regional policy for the allocating of social housing via our choice based lettings scheme known as North YorkshireHome Choice.
North Yorkshire Common Allocation Policy
Our North Yorkshire Common Allocation Policy is designed to make the allocation of social housing homes as fair as possible and to offer a choice of housing options to the widest number of applicants. It determines what level of priority you will be given when you apply, or if your circumstances change.
In accordance with legislation 'reasonable preference' is given to the following people who:
are

 

legally classed as homeless

 

(or threatened with homelessness): the law classes a person as

 

homeless

 

when they have no home that is available and reasonable to occupy;
occupy

 

unsanitary, overcrowded or otherwise unsatisfactory housing;
need to move for medical or welfare reasons (including grounds relating to a disability);
need to move to a particular location: for example, to be nearer to special training opportunities or special medical facilities and who would suffer hardship if they were unable to do so
In addition 'additional preference' is given to the following people who are:
currently serving in the

 

regular

 

Armed Forces

 

or

 

have served in the last 5 years
bereaved spouses or civil partners of a member of the regular Armed Forces who will cease to be entitled to live in accommodation provided by the Ministry of Defence following the death of a spouse or civil partner and whose death was attributable (wholly or partly) to that service; or
serving or has served in the

 

reserve

 

Armed forces and is suffering from a serious injury, illness or disability, attributable (wholly or partly) to her/his service and have been discharged in the last 5 years;
approved foster carers who need a larger home to accommodated a looked after child or a child who was previously looked after by a local authority.
---
Members of the Partnership have agreed to apply this policy when allocating their available homes within our area. Approximately 90% of affordable rented homes available in Craven are advertised through North Yorkshire Home Choice.  The remaining 10% are owned by other housing associations where the Council does not have 100% Nomination rights and therefore these housing associations operate their own waiting lists and lettings policies for all or some of their homes.
For further information about North Yorkshire Home Choice and how to access all social housing in Craven see our How to apply for social housing web page.