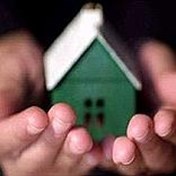 Craven District Council is a member of the North Yorkshire Choice Based Lettings Partnership, along with other North Yorkshire Local Authorities and our partner housing associations. We have a common housing register called North Yorkshire Home Choice.
---
How to register for North Yorkshire Home Choice
The quickest and easiest way to register is online via the North Yorkshire Home Choice website. 
You can also complete a paper application form which you can download from the website.  Applications are prioritised in accordance with our policy. For a copy  see the forms and booklets page.
Some households do not qualify to join the register.  Full details about qualifications and exclusions can be found on the North Yorkshire Home Choice website, along with general information about how the scheme works.
---
Other Housing associations and their waiting lists
Most rented social housing in Craven is advertised through Home Choice. However, some housing associations hold their own waiting lists and have their own lettings policies.
Below are the housing associations which have their own waiting lists:
General needs and older persons accommodation (i.e. over 55)
Older persons accommodation only (ie. over 55)
For information on the social housing stock in Craven, where in the district it is located, what type of properties and the quantity of each type of dwelling, please see our Social Housing Stocklist.
---
Waiting List Information
Last year, there were a total of 802 new applications for housing in Craven and at 31st March 2016 there were 547 active applications.  The biggest demand for housing remains in Skipton.
In the same period we housed 248 applicants, and it did not follow that most of these were in a high priority banding.  Gold band applicants made up 15% of households accommodated, 51% were silver banded, and 33% of customers assisted into social housing were in bronze band.
The average waiting time for those who were made an offer varied depending on the banding of their housing application. Those in gold band waited, on average, 346 days (from the date of banding); those in silver band 258 days; those in bronze band 522 days.
As you can see, we cannot help everyone but the more areas and property types you are willing to consider the more chance you will have of being re-housed with us. As a result, we have produced a table showing the location of the social housing across the district, along with the number and type of property within each area.
---
For information about properties available to buy, please go to our Low cost home ownership options web page.