You are here:
Cleaner Craven – council cracks down on environmental crime with CCTV cameras and increased fines
Cleaner Craven – council cracks down on environmental crime with CCTV cameras and increased fines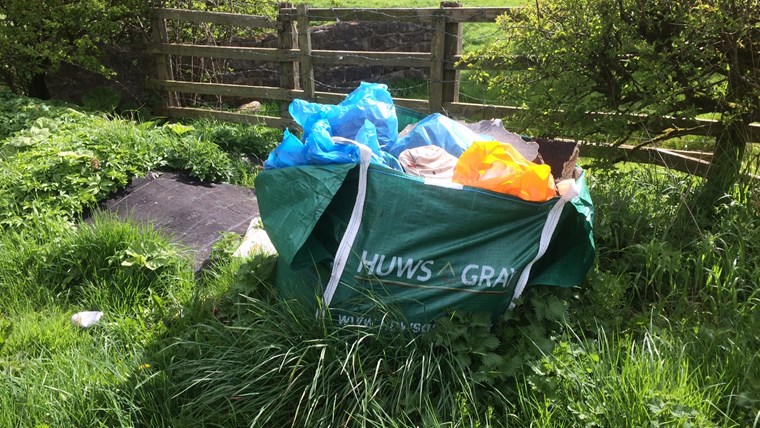 Craven District Council has bought three mobile CCTV cameras and a number of smaller trail cameras in a crackdown on fly-tipping.
Fines for environmental crimes have also been increased from April 1, 2017, with dog fouling fixed penalty fines going up from £50 to £80, and litter fines going up from £75 to £80.
Fly-tipping fixed penalty fines have been raised from £300 to £400, although if the council chooses to prosecute, the fines could be unlimited and offenders could also face jail.
The moves follow the recent launch of Operation: Cleaner Craven, a council campaign to improve the environment of the district.
A total of 196 fly-tipping incidents were reported to Craven District Council in the last 12 months and fly-tipping costs the council thousands every year.
Wyn Ashton, Environmental Services and Housing Manager at Craven District Council, said: "Since we cannot patrol all areas all of the time and it is suspected many of the incidents occur under the cover of darkness, it is hoped the installation of the cameras will catch the culprits in the act. This will hopefully provide us with sufficient evidence for a successful prosecution.
"Residents can also help us prosecute fly-tippers by reporting incidents and letting us know if they witnessed waste being dumped. If found guilty an offence could lead to an unlimited fine on conviction."
Since the council's new Cleaner Neighbourhoods team was formed, the number of fixed penalty notices given out has soared. In 2014/15 the council gave out 15 notices, while in 2015/16 it gave out 23, and in 2016/17 it gave out 51.
For high level offences or persistent offenders court action will be taken. The penalties for these offences can vary but do include unlimited fines and/or up to 12 months imprisonment. There are a number of fly-tipping and other waste related offences which are currently under investigation.
The new 'Operation: Cleaner Craven' campaign also aims to educate and engage with the public via community groups, schools and events, with further phases tackling issues such as littering and dog fouling.
Any incidents reported to Craven District Council will be investigated and where sufficient evidence found enforcement action will be taken.
Residents can report environmental crimes by calling 01756 700 600.