You are here:
Community groups are invited to apply for Craven District Council's Ward Member Grants
Community groups are invited to apply for Craven District Council's Ward Member Grants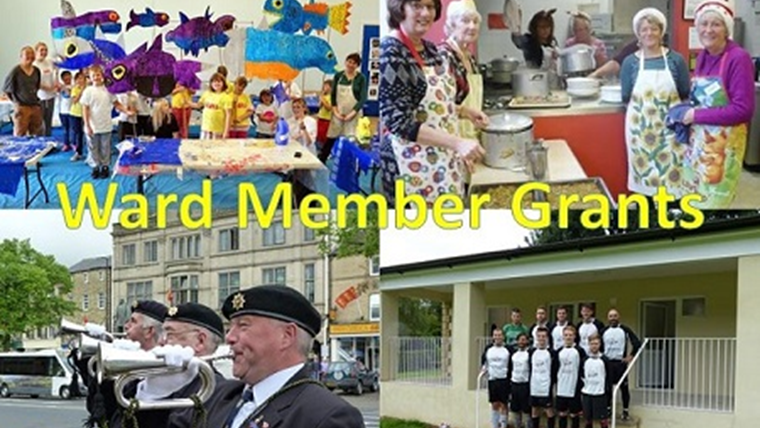 Craven District Council's Ward Member Grants scheme has been launched for the fifth year.
The scheme allows community groups to apply to their local councillors for cash to help provide community run events, services and facilities.
Each ward councillor has a maximum of £1,000 to give out to local organisations.
Councillor David Ireton, lead member for Resilient Communities at Craven District Council, said: "This scheme has been very successful over the last four years, funding a huge range of projects in communities across the district.
"Last year over 70 projects received funding, ranging from £100 to £1,000, and this went to many different activities, including arts projects, community buildings, environmental improvements, children's activities, health and wellbeing, playgrounds and sport.
"We've helped sporting groups including Skipton Juniors Football Club, Gargrave Bowling Club, West Craven Turbines Basketball club, Cowling Cricket Club, Sutton Juniors Football Club and Skipton Cricket Club.
"We've supported projects as diverse as the Glusburn over 60s Games Group, Malhamdale Local History Group, Settle Orchestra Society, Bentham Playing Fields Association and Cracoe School Allotments.
"Ward Member Grants allow every district councillor to respond to local needs, and this year organisations which are helping residents through the coronavirus crisis may also wish to consider applying for funds.
"We have also launched a separate Coronavirus Grant Scheme which is available for community mutual aid groups as we are trying to provide as much support as possible to residents at this time."
Ward Member Grants were introduced in 2016 and the council's Policy Committee agreed in June 2018 to continue the scheme for the following three financial years.
Ward budgets can also be used to fund joint projects between two or more wards, although there is a cap preventing any individual project from receiving more than £2,000.
The annual budget for the scheme is £30,000, with £15,000 coming from the New Homes Bonus.
A copy of the application criteria and application form can be found on the council website at www.cravendc.gov.uk/wardmembergrants
The scheme will close for applications at 4pm on Monday 15 February 2021, and all applications will need to have been received by Craven District Council, Business Support by this time.
For more information about the Craven Coronavirus Grant Scheme go to www.cravendc.gov.uk/corona-grants