You are here:
Craven District Council bin wagons urge people to Stay Home, Protect the NHS and Save Lives
Craven District Council bin wagons urge people to Stay Home, Protect the NHS and Save Lives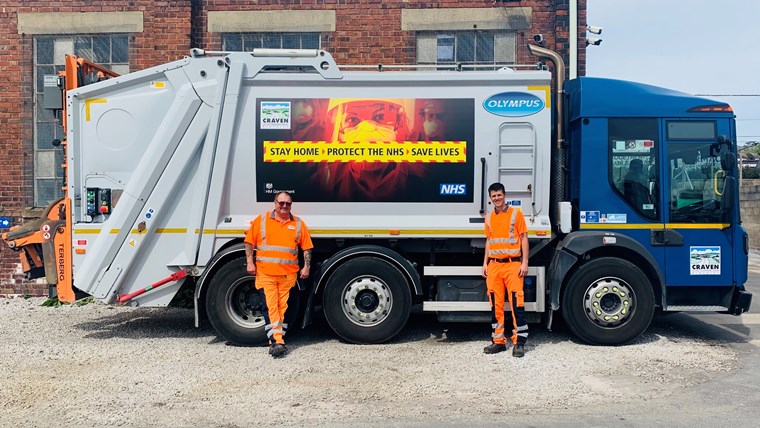 Bin wagons in Craven have been decked in posters stressing the Government's message to Stay Home, Protect the NHS and Save Lives.
Four of the Craven District Council wagons are carrying the message around the district as the waste collection teams complete their rounds.
The signs were printed and installed by Skipton company All Signage, working in line with social distancing guidelines.
The Council's waste collection service is operating as normal during the pandemic and bin crews have received a great deal of support from residents, receiving notes and pictures of thanks. 
The government has issued guidance about the handling of waste, especially from households where someone has tested positive for, or is showing the symptoms of, the coronavirus.
Waste such as used tissues or cleaning cloths should be double-bagged and be put aside for 72 hours before being put out for collection, even if you have a wheelie bin.
All household waste centres in Craven are closed to ensure the safety of staff and to discourage unnecessary travel. This does not affect household waste and recycling collections.