You are here:
Craven District Council launches new Additional Restrictions Grant Scheme
Craven District Council launches new Additional Restrictions Grant Scheme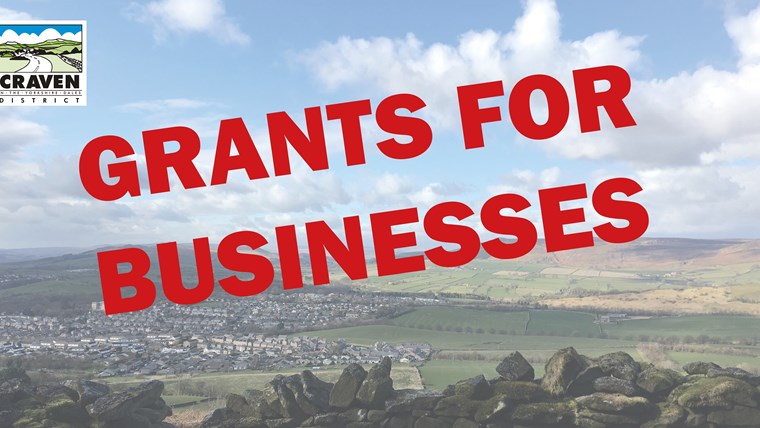 Craven District Council has launched a new Additional Restrictions Grant (ARG) scheme to help more local businesses through the Covid-19 crisis.
This is a discretionary grant scheme, for businesses that are not eligible for the Restart Grant scheme.
The Additional Restrictions Grant (ARG) scheme covers the period from April 1st, 2021. Businesses will need to reapply even if they have previously received an ARG.
According to Government guidance, the grant is not a replacement for lost earnings or income – it is a grant to help with the fixed costs of the business. The awards are defined, one-off awards.
The Additional Restrictions Grant (ARG) scheme is split into two strands. Strand One requires some 'in-person' service to be provided and includes non-essential retail, taxi drivers, driving instructors and animal groomers.
Businesses may also be considered for awards under Strand One if the business does not fall into the categories detailed in Strand Two and there is evidence of being adversely affected by on-going restrictions. Examples include wholesalers, breweries and training providers.
Strand Two covers hospitality, leisure, accommodation, gym and sports and personal care businesses.
Paul Shevlin, chief executive of Craven District Council, said: "Our team is working incredibly hard to make the grant payments that businesses need. We know many local businesses have been anxious for this scheme to be launched but we had to wait for guidance from Government before we could make these grants available. We have now received that guidance and we can distribute the grants accordingly.
"Please do read the eligibility criteria carefully before applying and please bear in mind that we are restricted by Government guidance as to the payments we are able to make."
The closing date for the ARG scheme is May 31. Funds are limited and the scheme will close before that date if those funds run out. For more information and to apply for the grant scheme, go to www.cravendc.gov.uk/arg-april2021