You are here:
Craven District Council pays out over £7 million in Restart Grants
Craven District Council pays out over £7 million in Restart Grants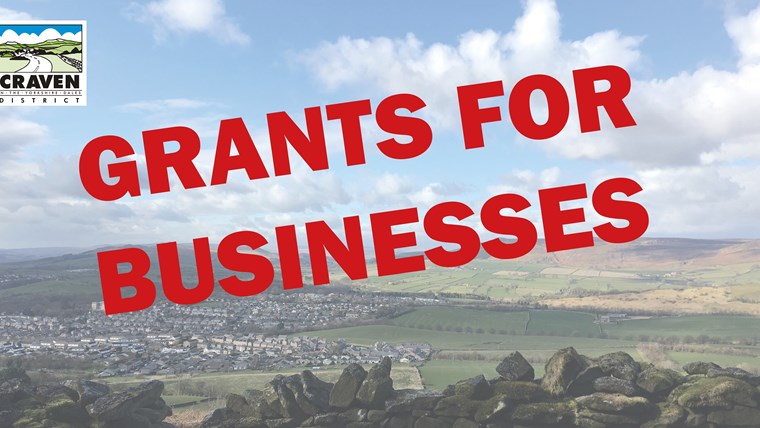 Craven District Council has paid out over £7 million to local businesses from the Restart Grant scheme.  
The Restart Grant is a one-off grant, for businesses on the Ratings List only.  
It is anticipated that there will also be discretionary grants available for other businesses but the Council is waiting for further guidance from Government on this and applications for these grants cannot yet be accepted.
The Restart Grant has two strands. Grants of between £2,667 to £6,000 will be paid to non-essential retail business premises, to help them reopen safely.
Grants of between £8,000 and £18,000 will be allocated to hospitality, accommodation, leisure, personal care and gym business premises, which may open later under plans set out in the roadmap and will be more impacted by restrictions when they do reopen.
Eligible businesses need to apply for the Restart Grants online at www.cravendc.gov.uk/restart-grants where more information is also available. These grants are only available for businesses on the Ratings List.  
An application form is required for this grant even if businesses have received grants previously, because the Government has asked for additional information to be collected.
Paul Shevlin, chief executive of Craven District Council, said: "Many businesses in Craven have struggled throughout lockdown and we have worked hard to pay out the grants they need.
"We know there are many more businesses who need assistance and we hope to be able to offer another discretionary grant scheme shortly. We will launch this as soon as possible, but please be patient as we need further information from Government before we can make this available."