You are here:
Skipton Royal British Legion members on pilgrimage to WW1 battlefields
Skipton Royal British Legion members on pilgrimage to WW1 battlefields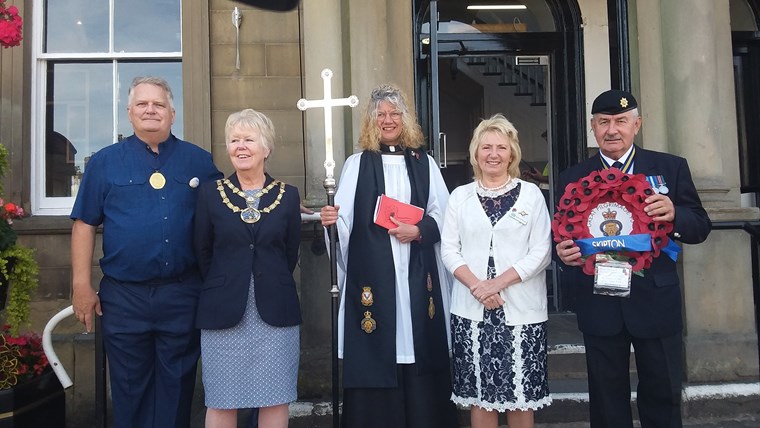 Two members of the Skipton Royal British Legion have been sent on a pilgrimage to Ypres, marking 100 years since the end of World War One.
The members were given a send-off in a ceremony outside Skipton Town Hall on Saturday August 4.
The ceremony was attended by Craven District Council chairman Councillor Wendy Hull and the council's Lead Member for Resilient Communities, Councillor Linda Brockbank.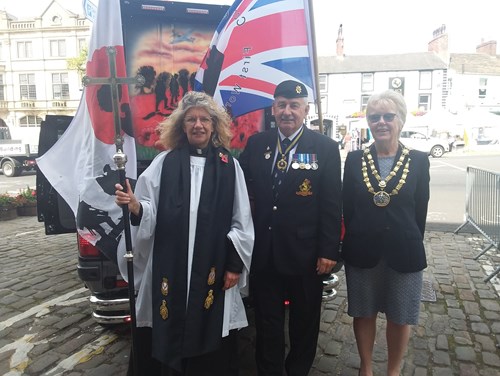 A decade after the end of World War One, the British Legion (as it was then known) organised for veterans and war widows to visit the battlefields of the Somme and Ypres before marching to the Menin Gate in Ypres on August 8,1928.
Exactly 90 years later, thousands of Legion representatives are recreating the 1928 Battlefields Pilgrimage and visiting the same battlefields. 
On August 8, 2018, they will parade their branch standard and a wreath along the same route to the Menin Gate for the One Hundred Days ceremony to commemorate the last 100 days of World War One and represent an entire generation that served while defending their country.