You are here:
Council chairman launches charity swim challenge
Council chairman launches charity swim challenge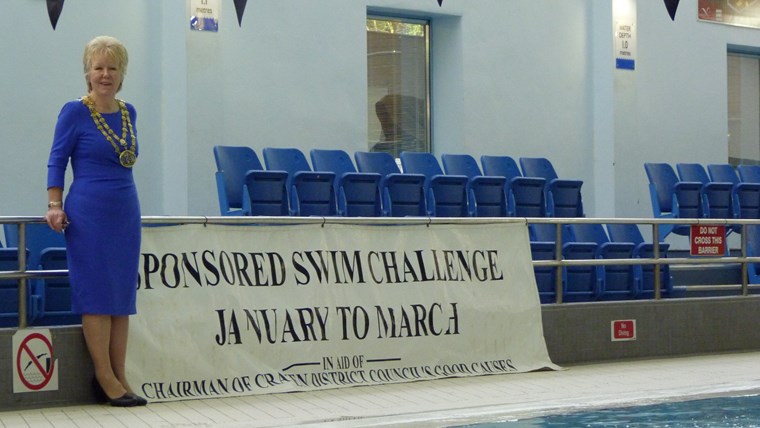 Craven District Council chairman, Councillor Wendy Hull, has launched the annual Charity Swim Challenge at Craven Leisure.
This year Councillor Hull is raising money for the Yorkshire Air Ambulance.
The swim challenge will take place from January to March 2019, with various distances to inspire all swimmers.
Entrants can choose from bronze, silver, gold or platinum awards, with all distances to be completed by March 31, 2019.
Councillor Hull said: "I'm very pleased and honoured to be officially launching this year's Chairman's Charity Swim Challenge.
"We have all come to see and appreciate the amazing work of the Air Ambulance; not only dealing with traffic accidents on the busy A65 but also rescuing those in difficulties, walking, climbing and cycling in our beautiful Yorkshire Dales.
"But even more than that, the appeal gives everyone a perfect opportunity after Christmas to work on their own personal fitness by committing to the Swim Challenge in our local pools here in Skipton and in Settle. So it's a real win-win, and I urge everyone to have a go, however modest the target you set yourself!"
Entry and sponsorship forms can be obtained from Craven Leisure and Settle Tourist Information Centre.
Sponsorship monies can be paid directly to the Chairman's Charity Account by calling Customer Services on 01756 700600 – either by the swimmer or individual sponsors.