Council leaders submit full business case for East & West reorganisation model to Government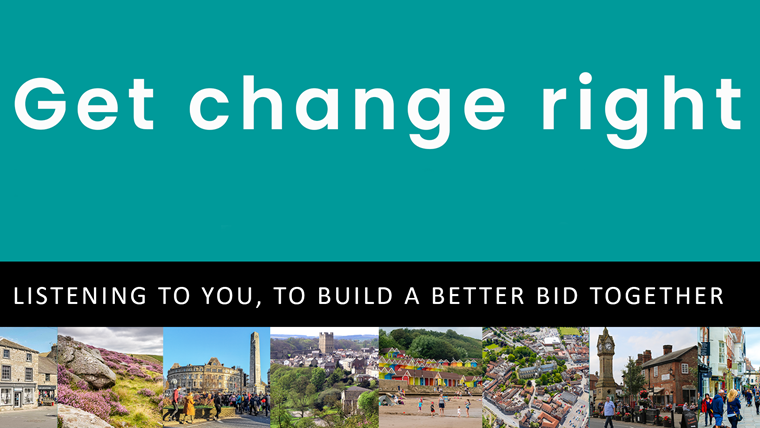 Council leaders from Craven, Harrogate, Richmondshire, Ryedale, Scarborough and Selby have submitted a full business case to Government, proposing an East & West model as the best option for reorganising local government in North Yorkshire and York.
The full proposal clearly states the benefits of a balanced East & West model for residents, businesses, communities and partners across the whole area.
The "East & West" model would see Craven, Harrogate, Richmondshire and Hambleton join together to form a unitary council in the West, with a population of 363,000, and Selby, City of York, Ryedale and Scarborough join together to form a unitary council in the East, with a population of 465,000.
The proposal is best for business and economy; best for excellent, efficient local services; best for people, places and communities; best for local democracy, best financially, and is deliverable by 2023.
Councillor Richard Foster, Leader of Craven District Council, speaking on behalf of the Council Leaders, said: "We have a once-in-a-generation opportunity to improve services and create the best possible future for the area.  Through our East & West proposal, we are taking that opportunity to get change right.
"This bid is backed by six out of nine authorities in North Yorkshire and York, is cross-party, and has been built on a foundation of extensive consultation. We have developed our proposals through listening to our residents, businesses, community groups, charities and partners, and it has their needs at its heart. A wide range of supporters have backed our model.
"We have built on the KPMG study with further work to develop our proposals for service improvement, particularly in the areas of social care, children's services and public health. We have also developed a clear model for strong local democracy, with councils close to the people they serve, able to focus on local needs.
"Our East & West model is the only option that fits the Government's ideal population range for a unitary council, between 300,000 and 600,000 people. It is the only proposal that delivers two equal partners to sit within a Mayoral Combined Authority – which is important for the success of devolution. Our proposal will help drive recovery from the Covid-19 pandemic and build a better economic future for the whole area.
"We have been encouraged by the level of grass-roots support for the East & West model – we know many of our residents and businesses are concerned about the alternative bid for a 'mega-council' from North Yorkshire County Council.
"The County Council's model would cover an area which is five and a half times the size of Greater London. It's as big as Bedfordshire, Berkshire, Buckinghamshire, Hertfordshire and Oxfordshire combined. Meanwhile, under their plans, York would remain as a tiny unitary authority, covering 3% of the whole area to North Yorkshire's 97%. This clearly creates a huge imbalance of power.
"This is why our councils were determined to join together to submit a better alternative – to get change right."
The bid is based on a KPMG research study, which sets out strong and compelling evidence that the creation of two unitary authorities of balanced size would provide the strongest local leadership, the most effective services, the fairest democratic representation, significant financial savings, and the strongest approach to unlocking billions of pounds for the area through devolution.
The full business case goes into more detail about the East & West model, looking at the benefits for key public services such as social care, children's services, health, housing, highways and transport, and economic development.
It also sets out plans for a new structure of local democracy. Instead of the current 348 councillor posts across North Yorkshire and York, there would be between 154 and 197 councillors across the East and West authorities, representing between 3,000 and 4,000 electors each. Eight Locality Committees across the East and West authorities, consisting of parish and town council and community representatives, would have the authority and budget to make decisions at a local level, and so would be responsive to local needs.
The evidence-based model for reform is being countered by North Yorkshire County Council, which is submitting a bid for a 'mega-council' model. This would create a unitary authority covering the whole of North Yorkshire, with a population of 618,000 while preserving the existing City of York unitary authority with a population of 211,000. The County Council model would reduce the number of councillors to 90, with one councillor for every 5,266 electors – a larger population than many of North Yorkshire's key towns.
The district and borough council leaders are: Cllr Richard Foster (Craven), Cllr Richard Cooper (Harrogate), Cllr Angie Dale (Richmondshire), Cllr Keane Duncan (Ryedale), Cllr Steve Siddons (Scarborough) and Cllr Mark Crane (Selby).