Craven District Council helps tackle fuel poverty with affordable heating for residents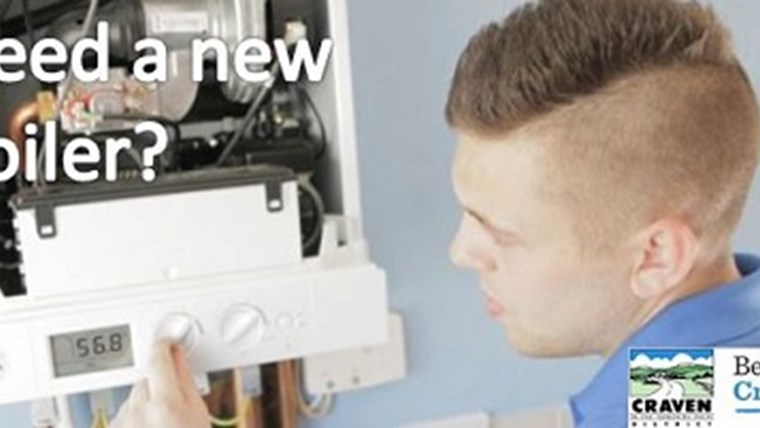 Craven District Council has been working across the district to tackle fuel poverty, using Government funding to improve living conditions for residents.
The council has joined forces with Better Homes Yorkshire to provide help through the Government's Central Heating Fund.
Belle Vue Terrace, a block of flats in Skipton, was one of the properties to benefit from the funding.
The house, divided into five privately rented self-contained flats, was previously heated by a mixture of electric storage heaters and on-peak electric heaters.
Residents were struggling with the cost of heating through the winter months and the combination of cold walls and low levels of heating had led to significant condensation and mould issues.
Following checks on the residents' qualification for the programme, asbestos and technical surveys were carried out by Better Homes whilst British Gas installed a Smart Meter for each flat.
With these in place Better Homes installed full gas central heating and hot water systems providing the residents with a more affordable and controllable way to heat their homes. Each flat has its own independent heating system controlled by a timer, room thermostat, hot water thermostat, and thermostatic radiator valves.
The owner of the property, Michael Close, said: "The residents are really pleased with the results of the new heating systems; it's giving them confidence that they can afford to heat their homes safely and affordably.
"We've been struggling with under-heating causing condensation and mould growth for ages and the heating improvements should help residents to control them. It is an old building which is prone to this kind of problem. It has been great having the help of the Council and Better Homes."
The residents will now be able to keep warmer through the winter; condensation and the associated mould will be reduced; and heating bills can be controlled and kept affordable.
The Smart Meters have a display inside the house showing how much gas has been used and how much it has cost; it also removes estimated meter readings because it provides regular consumption details direct to the supplier.
The need for repairs and maintenance to the fabric of the property resulting from the condensation and mould will also be reduced. Mould growth within small homes can be a significant contributory factor in respiratory illness, especially where occupiers are young children or older people and its eradication helps to make homes safer, healthier places to live.
Leader of Craven District Council and Lead Councillor for Affordable Housing, Councillor Richard Foster said: "Craven Council takes its work on improving private sector housing very seriously. We recognise that affordable heating is an important contributing factor towards the health and wellbeing of our residents. We're very pleased to have accessed the Government's Central Heating Fund which has paid for these improvements."
Mark Pheasey, Framework Director at Better Homes Yorkshire/Willmott Dixon Energy Services said: "We have worked hard to provide a positive customer experience whilst we have installed central heating for the first time in over 200 homes across the Leeds City Region. The central heating systems will help residents live in warmer, healthier, cheaper to heat homes. Working in partnership with Craven District Council we are able to help those living in fuel poverty in the region."