You are here:
Skipton Town Hall On Tour joins the Yorkshire Dales Dark Skies Festival with Cosmos Planetarium in Gargrave
Skipton Town Hall On Tour joins the Yorkshire Dales Dark Skies Festival with Cosmos Planetarium in Gargrave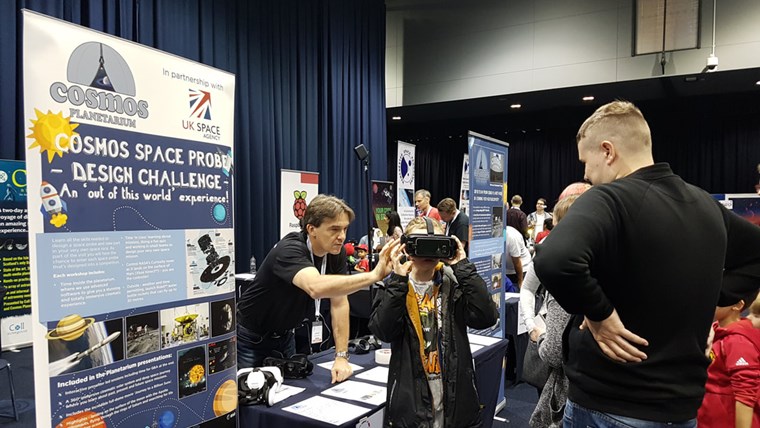 Skipton Town Hall On Tour is bringing the amazing Cosmos Planetarium to Gargrave Village Hall as part of the Yorkshire Dales Dark Skies Festival.
The Cosmos Planetarium offers visitors the chance to discover the wonders of the night sky in a state-of-the-art, 360° immersive multi-media theatre experience.
There will also be opportunities to journey through space with a Virtual Reality Headset & take part in Cosmic Crafts!
The event takes place on Sunday March 1 and tickets cost £6 each. Tickets include a 20 to 30-minute show in the Planetarium, followed by the chance to try out a virtual reality headset and take part in Cosmic Crafts. Booking is essential.
There are three different shows to choose from, Ted's Space Adventure (best for under 5's), We Are Aliens and Capcom Go! The Apollo Story.
Ted's Space Adventure is showing at 10am, 12noon and 2.30pm. We Are Aliens is showing at 10.30am, 1pm and 3pm. Capcom Go! is on at 11.15am and 1.45pm.
Tickets can be booked online at skiptontownhall.digitickets.co.uk, by phone on 01756 792809, or at the Box Office at Skipton Information & Visitor Centre, Coach Street.
Skipton Town Hall is currently under major redevelopment and will re-open as an amazing new Cultural Hub for the Craven district. During the project the team are out on tour with performances, exhibitions and activities. See the website for details of the Touring Programme: www.cravendc.gov.uk/skipton-town-hall