You are here:
Healthy Lifestyles programme set to expand in Craven
Healthy Lifestyles programme set to expand in Craven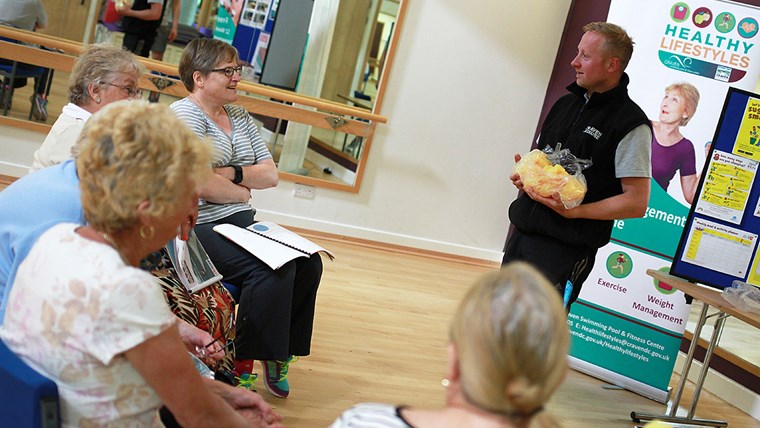 Craven District Council is offering a free weight loss programme to residents across the district who want to improve their health and fitness.
The council is expanding its Healthy Lifestyles weight management programme after being awarded a new 4.5-year contract, following a successful pilot scheme.
The 12-week programme combines exercise with nutritional advice and is run by a team of qualified instructors at Craven Leisure.
There will be sessions available at locations across the district, including Craven Leisure, Greatwood Community Centre, Settle College and in the future at other venues in Craven.
Lloyd Hancox, Leisure Services Manager at Craven District Council, said: "We're delighted that we're able to continue and expand this free scheme.
"It's proved very popular with those who have taken part in the pilot programme and we hope that many more people will sign up. This is a great opportunity to get fit and healthy for 2018 and beyond without paying a penny."
GPs can refer patients to the scheme, or residents can sign themselves up.
There will be incentives for people to succeed, with Keelham Farm Shop providing fruit and veg boxes when they sign up for the programme and when they complete 12 weeks.
The new scheme will also offer a 12-week maintenance programme for those who have achieved their 5 per cent weight loss target, which will include ongoing nutritional advice and a further 12 weeks of free access to a range of exercise facilities at Craven Leisure.
Those who continue to maintain their 5 per cent weight loss target at 24 weeks will receive a month's free full membership at Craven Leisure with a further three months at a discounted rate. They will also be treated to a free meal at the onsite Revive Café.
The sessions will be group-based and will either combine nutrition and exercise, or will be focused on nutrition with an option to visit Craven Leisure to use the gym, pool or to attend one of a selected range of classes.
All participants will be able to use a selected range of Craven Leisure facilities free of charge whilst they are on the programme.
The scheme is open to people over the age of 18, with a BMI equal to or greater than 25. Patients are not eligible for the programme if they are pregnant, or breastfeeding, have an eating disorder, have an underlying medical cause for obesity, have a significant unmanaged co-morbidity or complex needs, or have had bariatric surgery in the last two years.
To find out more about the scheme, please email healthylifestyles@cravendc.gov.uk or call 01756 792805. More information is also available at www.cravendc.gov.uk/craven-leisure