Music, movies and puppetry at Skipton Town Hall over half term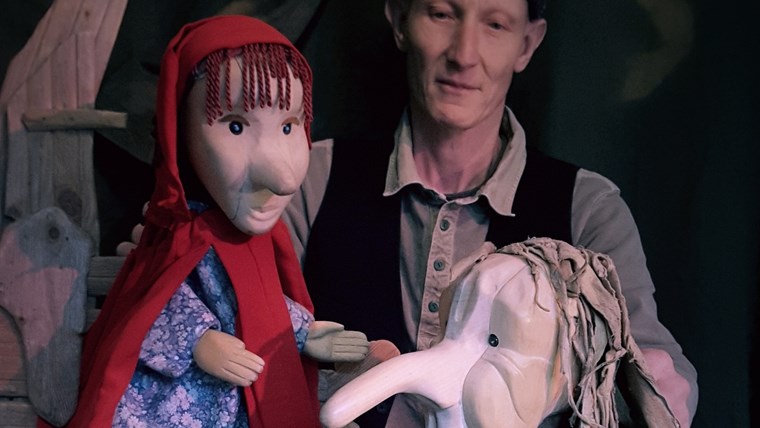 February half term is packed full of entertainment for all ages at Skipton Town Hall with live music, puppet theatre and cinema all lined up, plus a fantastic new exhibition with accompanying workshops.
The half-term entertainment kicks off on Saturday February 10 with a free drop-in drawing workshop from 11am to 3pm in the Gallery.
The workshops accompany the exciting new exhibition Truth & Fantasy from Art Unpacked by Chrysalis Arts and are led by artist Simon Woolham. Participants are welcome to drop in and explore objects and architecture of Craven Museum, make rubbings from textures and create a drawing exploring truth and fantasy.
We continue on Saturday February 10 with a brilliant evening of music from three talented young local musicians, starting at 7:30pm in the Concert Hall. Callum Spencer is a soulful singer/songwriter and guitarist; Lucas Watt an exciting alternative singer-songwriter and loop pedal artist, while Beth Armitage is a truly unique singer with an awe-inspiring voice.
These three musicians are making a name for themselves around Skipton and further afield so this is a chance to see some real up and coming talent. Tickets cost just £5 and under-16s must be accompanied by an over-18.
Drawing workshops continue on Monday February 12, and then on Valentine's Day, Wednesday February 14, Baz Luhrmann's Romeo and Juliet will be showing at Skipton Town Hall at 7pm. The visionary director's take on Shakespeare's tale of the feuding Montagues and Capulets and the star-crossed lovers has been a huge hit since it was first released. Tickets are £5 for adults and £3 for under-18s, and the film is rated 12.
On Thursday February 15 at 1pm, there will be a screening with a difference, with the Royal Ballet's colourful and imaginative musical interpretation of the Tales of Beatrix Potter. This film shows five of the famed Victorian author's most well-known stories come to life, and with the new multi-million dollar live-action/animated film Peter Rabbit film featuring James Corden released on February 9, this is a chance to test how well you remember the Beatrix Potter classics and for another generation to fall in love with the famous stories and characters. Rated U, tickets are £5 for adults and £3 for under-18s.
Then on Friday February 16, puppets return to Skipton after the outstanding Puppet Festival of 2017. The Lempen Puppet Theatre Company tour their own unique brand of original stories told with puppets. Imaginative, spellbinding, surprising and sometimes bonkers, Lempen focus on puppetry, storytelling, light, music and a journey that takes the audience there and back again. 
Storyteller Peter Grimm opens the box to find the 'Thing' that takes him on an unusual journey that weaves its way through a medley of well-known Brothers Grimm tales, to finally unlock his imagination and free his stories. The show 'The Amazing Thing' starts at 11am. Tickets cost £7.50.
Danielle Daglan, Programming & Venue Development Manager for Craven District Council, said: "We're delighted to be able to put on such an exciting programme of events for the February half-term. This is a great chance to escape the weather and come and enjoy some inspiring music, film, theatre and art in Skipton Town Hall."
For tickets please contact the Box Office on 01756 792809. For more information and full listings for Skipton Town Hall please go to www.cravendc.gov.uk/skipton-town-hall/whats-on