You are here:
Crackdown on environmental crime in Craven with record number of fines
Crackdown on environmental crime in Craven with record number of fines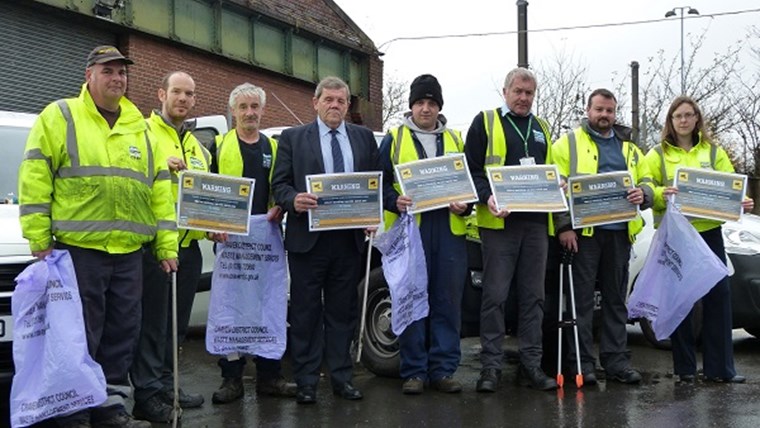 Craven District Council has issued a record number of fixed penalty notices in the last three months in a crackdown on environmental crime.
The council launched Operation: Cleaner Craven in autumn 2016 and bought a number of surveillance cameras earlier this year.
The operation introduced a zero tolerance approach to those committing environmental crimes such as littering, fly-tipping and failing to clean up after your dog.
A total of 19 enforcement actions including fixed penalty notices were issued between April 1 and June 30 in Craven.
Wyn Ashton, Environmental Services and Housing Manager at Craven District Council, said: "These fines show that the council takes environmental crime very seriously.
"It can be difficult to prosecute those irresponsible members of the public who choose to litter, fly-tip or leave dog mess on the streets, but we are making a huge effort to crack down on these people who spoil our environment in Craven.
"The installation of surveillance cameras is helping us catch culprits in the act and helps provide us with sufficient evidence for successful prosecutions.
"Residents can also help us by keeping a look-out for people committing environmental crime and reporting incidents by calling us or via our website at www.cravendc.gov.uk."
Fines were issued for a range of offences in the last three months including failing to clear up after a dog fouls, littering offences and smoking in a smoke free place.
In the same period last year, only six enforcement actions were taken.
Fixed penalty notices range in amounts from £50 to £400 dependent upon the offence with an option to reduce the fixed penalty if paid early.
Failure to pay a fixed penalty will result in the Council taking a prosecution against the offender.
For high level offences or persistent offenders court action will be taken. The penalties for these offences can vary but do include unlimited fines and/or up to 12 months imprisonment. There are a number of fly-tipping and other waste related offences which are currently under investigation.
Any incidents reported to Craven District Council will be investigated and where sufficient evidence found enforcement action will be taken.
Residents can report environmental crimes by calling 01756 700 600.