Bumper year for new rural affordable homes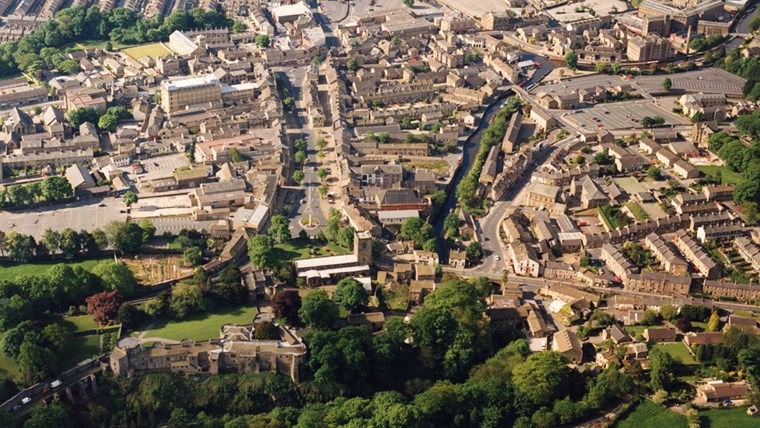 A bumper crop of new rural affordable homes has been created in North and East Yorkshire – three times more than the target of 100.
A record 370 homes were completed in the 12 months to April – thanks to work by the North Yorkshire and East Riding Rural Housing Enablers and their housing association partners.
Of those 199 were for rent, 139 for shared ownership, 18 for discount market sale and 14 other types of affordable housing delivered.
As part of Rural Housing Week 2020, the success is being marked in the Rural Housing Network's new annual report which features case studies on some of the new homes:
Laurel Croft in Embsay - two shared ownership homes within Craven District.
East Riding getting its first 10 new affordable homes in around 10 years at Hutton Cranswick, with six homes for affordable rent and four homes for shared ownership.
Helmsley in Ryedale being granted permission for 60 homes on land owned by Duncombe Park Estate, which has provided 24 new affordable homes for rent and Discount Market Sale.
Two rural exception sites in Hambleton at Carlton Miniott and Huby providing a total of 19 homes for rent and shared ownership
At Lealholm a proposal for 12 homes plus a community play area and orchard is being drawn up following a feasibility funded through the Community Housing Fund
Harrogate delivered 345 affordable homes including 147 in rural locations
A review of redundant chapels and churches is underway in Richmondshire with a view to bringing them forward as affordable homes
A call for land was completed in Cawood – three sites are now being considered for a scheme of 12 affordable homes
Councillor Richard Foster, of the North and East Yorkshire Rural Housing Enabler Network and the York, North Yorkshire and East Riding (YNYER) Housing Board said: "I am really encouraged to see such a large number of new rural affordable homes delivered this year by our housing association and local authority partners with the vital support of our Rural Housing Enablers.
"This unique partnership provides additional support to rural communities and partners to provide high quality affordable homes to meet the needs of rural communities. We look forward to supporting more communities in the future."
Councillor Foster, Leader of Craven District Council, said the work will continue with further funding for the North and East Yorkshire Rural Housing Enabler programme approved by the YNYER Housing Board in February 2020. The board works with key partners (seven councils, two National Parks, North Yorkshire County Council, the Local Enterprise Partnership and 18 Housing Associations) and rural communities to meet local housing needs to ensure that our rural communities and economies continue to thrive.
If there is a need for affordable housing in a rural community, or if a suitable site for new rural affordable homes is known, please get in touch with the Rural Housing Enablers through http://www.nycyerhousing.co.uk/rural-affordable-homes/