Engine Shed Lane plans approved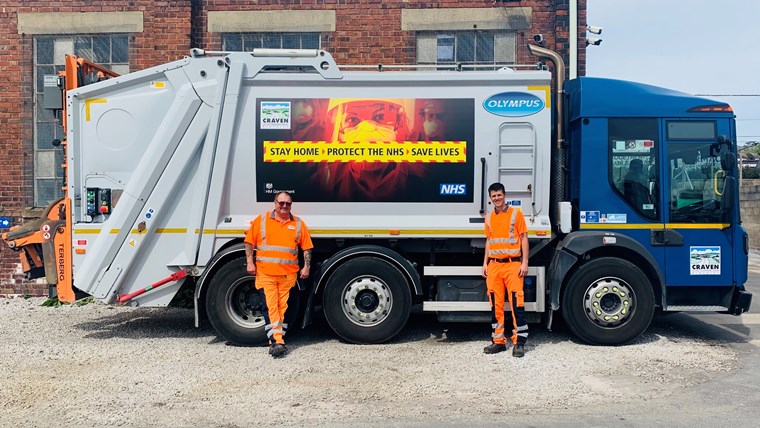 Plans to demolish Craven District Council's old Engine Shed Lane building and replace it with a new depot, workshop and business units have been approved by the Council's planning committee.
The new development will provide improved facilities for the Council's waste management service, along with six units for new and fledgling businesses.
The new depot building will be fitted with photovoltaic solar panels and electric car charging points.
The plans were submitted by Craven District Council together with their Joint Venture partners, Barnfield Construction Ltd.
Paul Ellis, Craven District Council's Director of Services, said: "I'm delighted that this project has been approved. The current buildings on this site are old and dilapidated and the new scheme will provide a much improved base for our waste management team, along with much-needed modern employment space for local businesses.
"I'm particularly pleased that we have been able to include environmentally-friendly features such as solar panels and electric charging points within the scheme, setting a great example for others."
The scheme to develop new business units on the depot site forms part of the Skipton Employment and Housing Growth project and is funded in part by Growth Deal Funding allocated by the York North Yorkshire and East Riding Local Enterprise Partnership (YNYER).
The planning meeting heard that the scheme was in keeping with the area and North Yorkshire County Council's Highways team had no objection to the proposal.
While construction takes place, the Council's waste management team will be temporarily relocated.
Craven District Council is also developing a separate scheme to upgrade Engine Shed Lane and Ings Lane, connecting Ings Lane to the bypass, as part of the wider Skipton Employment and Housing Growth project.