You are here:
£5 million growth project funding agreed for Skipton
£5 million growth project funding agreed for Skipton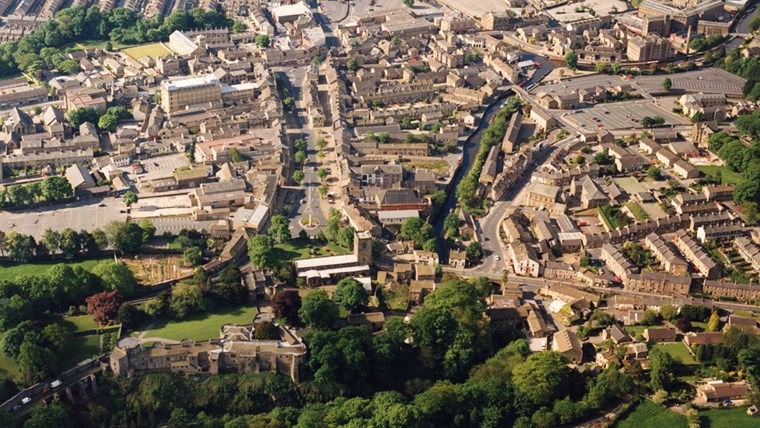 Craven District Council's multi-million pound scheme to improve employment and housing in the Skipton area has been given approval.
The York, North Yorkshire and East Riding Local Enterprise Partnership has agreed to give the project £5 million based on the business case submitted by the council.
Craven District Council's Policy Committee has now approved the first element of the scheme - £400,000 plans to reduce the risk of flooding to the west of Skipton and enable the development of more employment land.
The proposed works are part of the wider Skipton Employment and Housing Growth project, which includes upgrading Engine Shed Lane and Ings Lane, connecting Ings Lane to the bypass, improving pedestrian routes from Skipton Railway Station to key destinations, and supporting the redevelopment of the area around the station.
Councillor Simon Myers, Craven District Council's lead member for Enterprising Craven, said: "I'm delighted that the Local Enterprise Partnership has agreed to give us the funding for this important project.
"This first phase of work will greatly reduce the risk of flooding to the west of Skipton, protecting hundreds of existing homes and businesses, and will allow eight hectares of much needed employment land to be developed.
"We know that businesses who outgrow their space in Craven are currently tempted to look outside the district. Providing more employment land will encourage more companies to stay here, providing more jobs for the future."
During periods of intense rainfall, Ings Beck frequently causes flooding within the Ings Lane area and damage to neighbouring properties.
The proposed solution involves a mix of engineered and natural water management measures around Ings Beck and Gallow Syke
This will include restoration of the existing storage ponds located to the north side of
Gargrave Road, construction of water storage areas to the north of the access road leading to Aireville Park and south of the pitch and putt course.
Tree planting to the north of Gargrave Road will provide 7,500 square metres of additional woodland.
There will also be a range of natural water management measures, including the creation of three leaky dams, aquatic planting and pond engineering works.
The scheme still needs to go before full Council; if it is approved, the council's Director of Services will then work with other partner organisations and the relevant landowners to deliver the scheme.