You are here:
Armed Forces Week will begin with a parade and the Raising of the Flag
Armed Forces Week will begin with a parade and the Raising of the Flag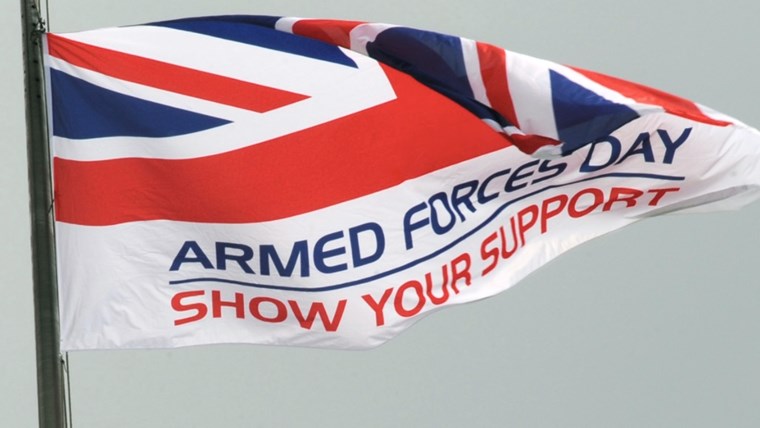 The Armed Forces Flag will be raised at Skipton Town Hall on Monday June 25th as the Craven District Council chairman joins veterans for a special ceremony.
There will be a parade in Skipton High Street by the 5th Regiment Royal Artillery – the Yorkshire Gunners – from 10.30am.
The flag will then be raised at the Town Hall at 11am in front of veterans from the Royal British Legion.
The Craven District Council chairman, Councillor Wendy Hull, will host the event, which will coincide with similar ceremonies across the UK.
The Armed Forces Week will conclude on Sunday July 1st, coinciding with Sheep Day in Skipton.
The flag will be lowered at 4pm and will be presented to Mrs Shirley Haigh, the first woman to receive the flag in Skipton.
Mrs Haigh joined the Wrens in 1949 and served for two years; her unit was on stand-by during the Korean War, and she served in the Royal Naval Hospital Chatham and the Royal Naval Hospital Haslar.
Councillor Linda Brockbank, Craven District Council's Armed Forces Champion, said: "We're delighted to have the Yorkshire Gunners parading in the town to mark the raising of the flag, and it's fantastic that the Armed Forces Flag will be received by a woman for the first time in Skipton.
"Armed Forces Week is a great opportunity for us all to honour the men and women, past and present, who have served their country."
The Armed Forces Week events are being organised by Craven District Council, Skipton Town Council and the Royal British Legion Skipton Branch.