You are here:
Children's video competition - win £200 for your school!
Children's video competition - win £200 for your school!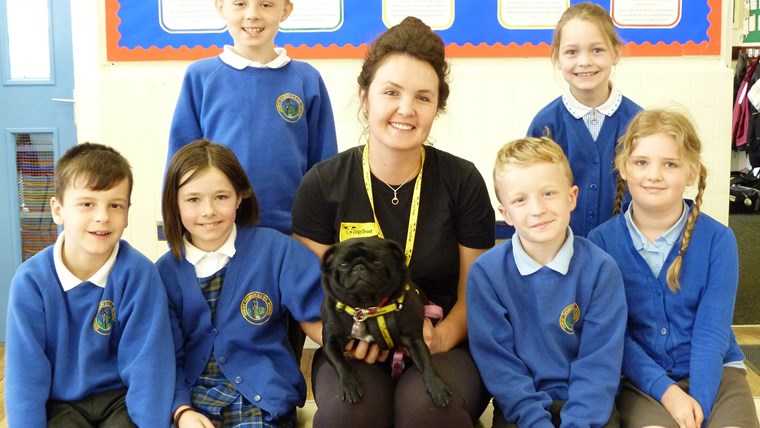 Craven District Council have launched a competition for children to create videos about responsible dog ownership.
The video competition is open to all primary school children in Craven, and children can create animations or film themselves. The winner's school will receive a £200 prize and there will also be individual prizes for children.
The council has recently teamed up with the Dogs Trust to present a series of primary school visits, where children get the chance to meet one of the rescue dogs from the charity and ask any questions they may have.
They are also educated on how to stay safe around dogs, the issue of dog fouling and the importance of picking up after your pet.
The council's Clean Neighbourhoods officers have been visiting primary schools along with Laura-Jane Muscroft, Community and Education Officer with the Dogs Trust.
Wayne Gray, Environmental Health Officer at Craven District Council, said: "We know families and children feel strongly about dog fouling and we have been making huge efforts to crack down on this issue in recent years.
"The children we have spoken to during the assemblies have been really passionate about this issue so we hope they will be able to produce some great videos to help educate others."  
Laura-Jane Muscroft said: "As we know children are like sponges! They can soak in as much information as possible which sticks, and then go home and tell their families about the messages they learnt in school, which is what we want.
"We hope this video competition will help us get the message across to the wider community and encourage more people to be responsible with their pets."
Videos should be no more than three minutes long, and may be shared on the council's social media channels. The competition deadline is July 6th and files can be sent via wetransfer to comms@cravendc.gov.uk
To find out more about the education programmes run by the Dogs Trust, go to www.learnwithdogstrust.org.uk