You are here:
Skipton Town Hall celebrates Armed Forces Day and Sheep Day
Skipton Town Hall celebrates Armed Forces Day and Sheep Day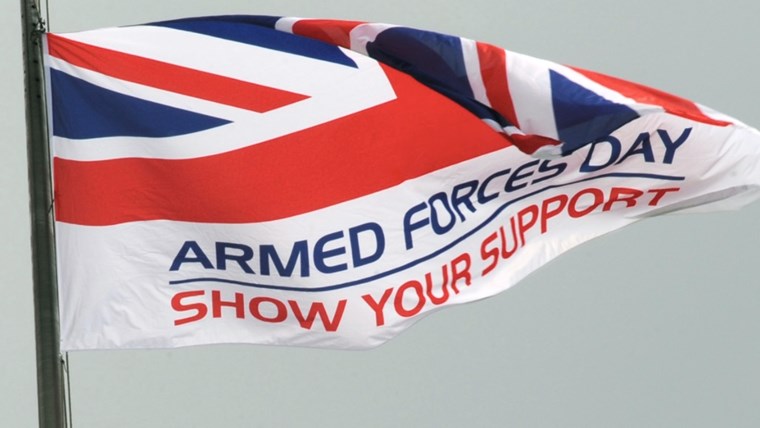 Skipton Town Hall is holding a number of events on Sunday July 1 as Armed Forces Day and Sheep Day take place in the town.
Armed Forces Day will be marked outside Skipton Town Hall at 4pm when the Armed Forces Week flag is lowered and presented to former Wren, Mrs Shirley Haigh, the first woman to receive the flag in Skipton.
During the day there will be a Vintage, Collectables & Memorabilia Fair at Skipton Town Hall from 10am to 4pm, selling good quality vintage clothing, homeware, jewellery and collectables from the 1920s to the 1980s.
There is free entry to the fair and there will also be live music from Pete Jones, who performs songs from the 1940s through to the 1960s.
Skipton's famous annual Sheep Day is also taking place on Sunday July 1 and the Craven Museum team will be running sheep-themed craft activities in the Hub in Skipton Town Hall from 10am to 4pm. These craft activities are suitable for children aged three and over and their families and no booking is required, just drop in.
Also in the Hub will be 'The Butterfly & The Bird' art installation, open from 10am – 4pm, with free admission.
This is a  unique,  multi -sensory,  inflatable  art installation, commissioned  to  celebrate  30  years  of  Martin  House, which cares  for  children  and  families  with  serious  illnesses.  The  inflatable  pod  incorporates  designs  of  butterflies, the  universal  symbol  of  the  children's  palliative  care  movement  and  the  house  martin, an  important  symbol for  Martin  House.   The work has been created  by  children  from  Martin  House Children's  Hospice  and  nine  schools  across  the  region.   
Danielle Daglan, Programming & Venue Development Manager at Craven District Council, said: "We know there will be lots of people in Skipton for Armed Forces Day and Sheep Day – so do come along to the flag-lowering ceremony and show your support for the men and women who make up the Armed Forces community. We've also got a range of exciting activities taking place at Skipton Town Hall so you can drop in during the day – there's something for everyone!"