You are here:
Craven District Council grants Freedom of the District to the Yorkshire Gunners
Craven District Council grants Freedom of the District to the Yorkshire Gunners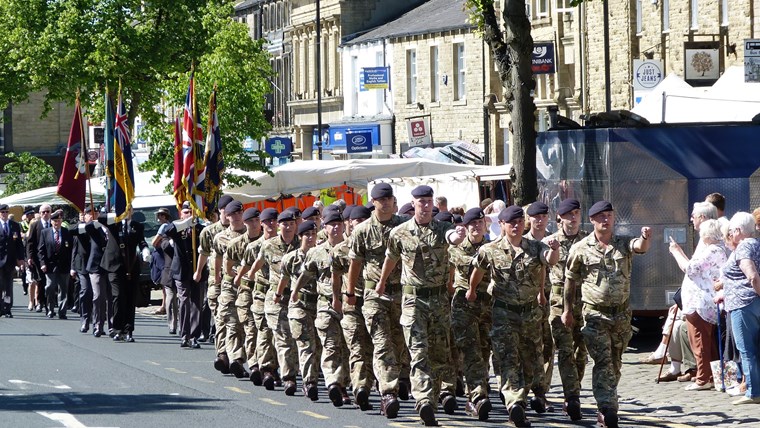 Craven District Councillors have approved proposals to grant Freedom of the District to the 5th Regiment Royal Artillery, known as the Yorkshire Gunners.
A Freedom of the District parade is now being planned to take place in summer 2020.
The Regiment is moving to Wiltshire in September 2021 as part of the Army's re-basing plan, but will continue to be called the 'Yorkshire Gunners' and recruit from the Craven area.
Councillor David Ireton, Craven District Council's lead member for the Armed Forces, said: "As a council we have the power to grant Freedom of the District to individuals or groups who it is felt are deserving of special recognition.
"The 5th Regiment Royal Artillery has been based in North Yorkshire since the mid-1990s and recruits almost 80% of its soldiers from Yorkshire.
"In between deployments, such as Kosovo, Northern Ireland and Iraq, the Regiment has supported local communities in a number of ways.
"This includes support during major flooding in the area, support for rural communities during the foot and mouth crisis, parading at local venues on Armed Forces Day, and parading soldiers at local venues on Remembrance Day.
"Soldiers have also undertaken various sponsored events and raised considerable funds for local charities in the area.
"The Regiment has made clear that it feels a genuine connection with the Craven area, and before its move would be honoured to cement that relationship officially.
"I'm delighted that the council has agreed to grant Freedom of the District to the Yorkshire Gunners and we look forward to recognising them with a parade next year."