You are here:
Great Get Together family picnic planned in Aireville Park
Great Get Together family picnic planned in Aireville Park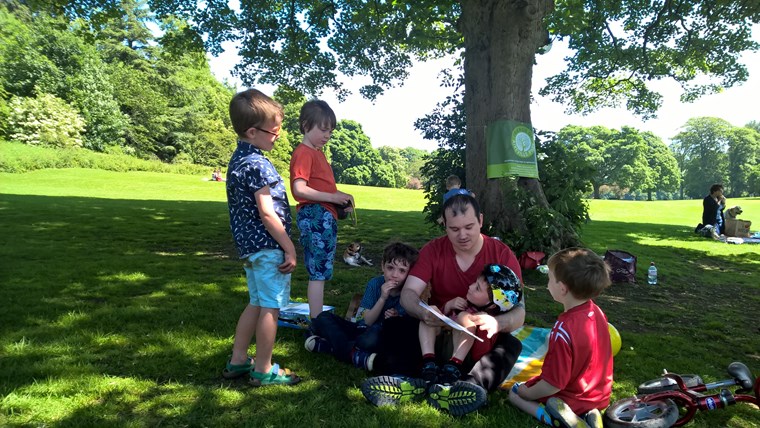 Craven District Council and Friends of Aireville Park are planning a family-friendly community picnic in Aireville Park on Sunday June 23.
The event is part of the "Great Get Together" events which are taking place around the country, in memory of and inspired by Jo Cox MP. 
The picnic will take place between 11am and 4pm within the new children's play area in the park. People are invited to bring their own picnic and more to share if they wish.
Activities will include craft activities for children run by Selfa, sports and games, henna painting, Incredible Edible activities, a Quiet Teepee run by Skipton Library, Craven Museum on Tour, Craven Rotters with their smoothie bike, free fruit from Keelham Farm Shop, Plastic Free Skipton, and music on the bandstand from Skipton Community Orchestra and Skipton Ukulele Club.
Councillor David Ireton, lead member for Resilient Communities at Craven District Council, said: "This promises to be a great event, bringing communities together from across Skipton and beyond.
"Jo Cox said: 'We have more in common than that which divides us' and we have been inspired by that in planning this event.
"We are also working alongside Plastic Free Skipton so would encourage people to bring along their picnic with as little waste as possible.
"Many thanks to all the groups who have come together to help organise this day and we look forward to welcoming families to our wonderful new play area on June 23."
Fiona Protheroe, chairperson of Friends of Aireville Park, said: "We hope this day will be a real celebration of our brilliant new playground and of our communities here in Skipton.
"We held a community picnic in the park last year which was a great success and we expect this event to be even bigger and better – so do come along and join us!"
Call 01756 706291 or email sreffin@cravendc.gov.uk for further information.