You are here:
Craven District Council agrees to spend £50,000 to help Craven's High Streets reopen
Craven District Council agrees to spend £50,000 to help Craven's High Streets reopen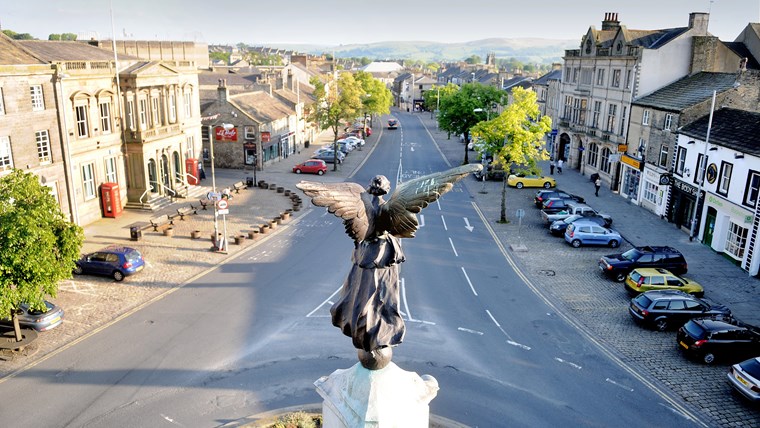 Craven District Council's Policy Committee has agreed plans to spend £50,000 to support the reopening of towns in the district, as lockdown eases.
The Council will spend £20,000 on business support for retailers, hospitality and tourism businesses, £4,000 towards reopening costs for each town in Craven, and £6,000 on establishing new entertainment and alcohol licences across the district.
The money has been provided by Government and the European Union through ERDF as part of its Reopening High Streets Safely Fund.
The plans were agreed as part of the Craven Covid-19 Economic Recovery Plan, which went before the Council's Policy Committee on June 23.
Councillor Simon Myers, Craven District Council's Lead Member for Enterprising Craven, said: "It's vital that the council does everything within its power to support local businesses and the local economy.
"The impact of Covid-19 on the Craven economy is forecast to be dramatic with some estimates placing us as the 16th worst affected economy in the country.
"The largest impact is forecast to be in the tourism sector which in Craven is expected to lose 30% of its output in 2020/21 and if this occurs the consequences of will be felt for many years.
"Already the impact is being seen in households across the district with an increase in the number of people receiving out of work benefits increasing by 225% to May 2020. As furloughing reduces it is expected that the number of redundancies will increase significantly.
"However, there are a number of steps that we can take to support local businesses and the Craven economy and we have already taken a range of actions, including the pedestrianisation of Skipton High Street on market days with Skipton Town Council and NYCC, providing grant funding to businesses, delivering advice and support, and working with Richmondshire and the Yorkshire Dales National Park Authority on future tourism development plans.
"We know there is a great deal to do and we will be working with the York and North Yorkshire Local Enterprise Partnership on the economic recovery, aiming to create something that is stronger and more resilient than before the pandemic – following the principle of 'Greener, Fairer, Stronger'.
"There is an opportunity to capitalise on some of the positive changes such as homeworking, working locally and increased walking and cycling, and Craven is in an ideal position to benefit from this."
The Council is also planning to set up a sub-committee to oversee the Recovery Plan and a further report on this will be brought back to the next Policy Committee.