You are here:
Community groups encouraged to apply for Ward Member Grants
Community groups encouraged to apply for Ward Member Grants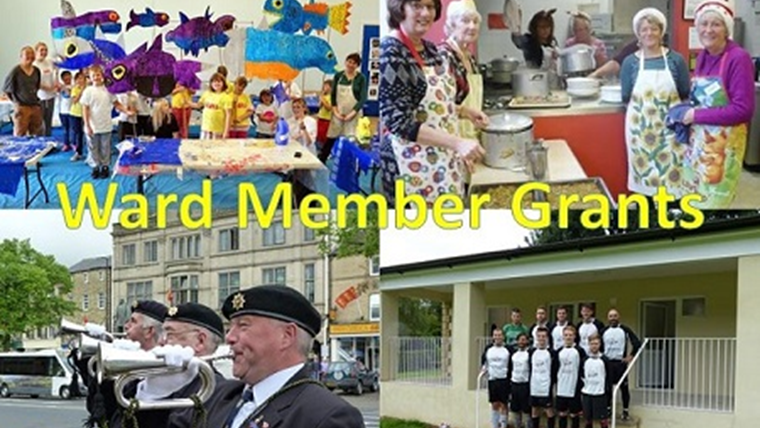 Craven community groups are being reminded they can apply for grant funding through Craven District Council's Ward Member Grant scheme.
Dozens of groups from around the district have been awarded funding already this year, ranging from £1,000 for a defibrillator for Thornton in Craven, to £250 for Settle Community Library, to £1,250 for inclusive play equipment at Sutton-in-Craven park.
SELFA (Skipton Extended Learning for All) received £250 from Councillor Robert Heseltine for their Greatwood Community Sports project and £500 from Councillor Linda Brockbank and Councillor Ian Thompson for their North Craven holiday activities.
Emma Pears, from Selfa, said: "We are delighted our charity has received Ward Member Grants from Craven District Council. The funding will ensure we are in a position to carry on supporting disabled, disadvantaged and vulnerable children and their families throughout the district."
SELFA were able to spend the money on tug of war ropes, racquet sets, archery targets and dodgeballs, and funded an arts and craft workshop and a music workshop.
Councillor Linda Brockbank said: "I'm delighted we have been able to help so many groups across the district. One of the successes of the scheme has been small scale funding for grass roots organisations that may not have previously applied for community grant funding. We've also seen improved distribution of funding across Craven."
Another project which has benefited is Studio 1, run by acclaimed animator Virpi Kettu. A number of councillors contributed funds to the project, which taught children how to make an animated film, and has been running in workshops around Craven and in Skipton Town Hall.
A total of around £20,000 has been distributed so far from the Ward Member Grants with around £10,000 left.
Each ward councillor was given a maximum of £1,000 to give out to local organisations. Ward budgets can also be used to fund joint projects between two or more wards.
The scheme has been running as a pilot for the last year and as it comes to a close at the end of March it will be reviewed, with a further report to come to the council's Policy Committee.
A copy of the application criteria and application form can be found on the council website at www.cravendc.gov.uk/wardmembergrants - or contact your ward member directly for further details. Information is also available on the website as to which ward members still have funding left.