You are here:
Craven District Council celebrates Apprenticeship Week
Craven District Council celebrates Apprenticeship Week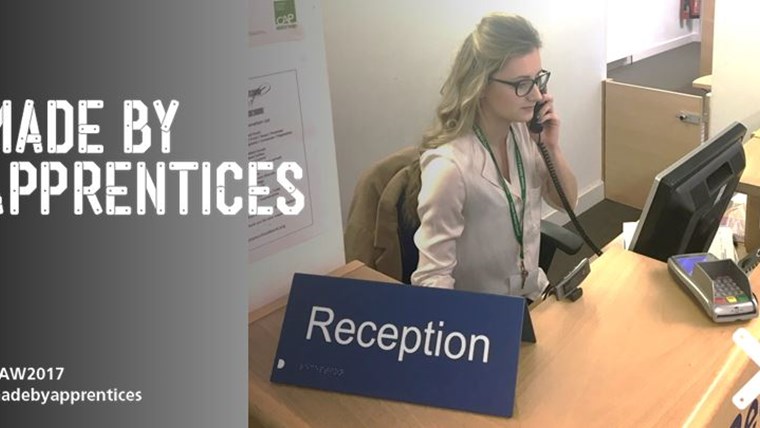 Apprentices at Craven District Council are celebrating Apprenticeship Week along with their managers and colleagues.
The council currently has nine apprentices working in a range of areas including IT, finance and business support.
Joanne Garnett, Business Support Manager said: "CDC is passionate about growing our own home grown talent, creating a culture change and embedding succession planning across the council.  Our apprentices are crucial to our survival; our commitment to their future is strong, with managers taking apprentices under their wings, providing development, training and support.
"Investing in our apprentices will help retain the skills necessary to continue providing council services to the community."
The District Council works closely with Craven College on its apprenticeship scheme, which was developed in 2008 to recruit a younger workforce.
The scheme has reduced recruitment costs, helped to develop new services, and created efficiency savings.
Charlotte Steel, the council's Payroll and Exchequer Officer, started her working life with an Association of Accounting Technicians apprenticeship at Craven District Council, via Craven College.
She went on to be promoted to an AAT Trainee, mentored another apprentice and then applied for the job as Payroll & Exchequer Officer.
"Craven District Council has given me the opportunity to progress whilst studying and have been very supportive," she said. 
Craven College is holding an Apprenticeships Job Fair at Craven District Council's Belle Vue Square offices on Thursday, March 9, 2017, from 3pm to 6pm. For further information contact Craven College's Apprenticeships Team on 01756 693 686 or email apprenticeships@craven-college.ac.uk