Craven District Council prepares to distribute millions to local businesses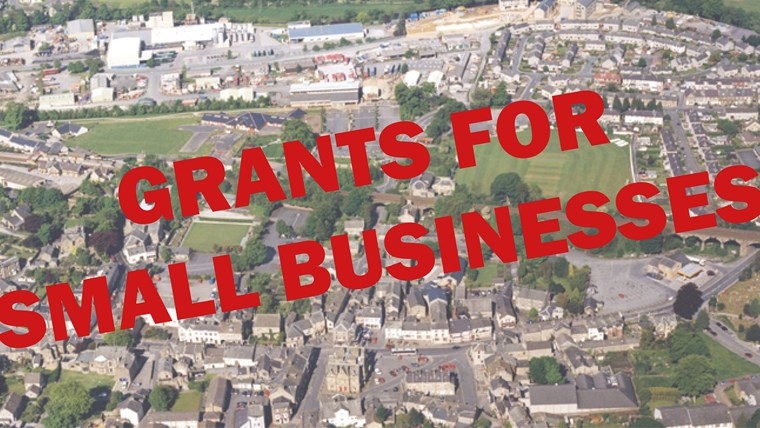 Craven District Council is preparing to distribute around £24million to local small businesses under the Government's package of assistance.
Over 1,500 properties are thought to be eligible for the £10,000 grants being given to businesses, while around 300 properties will receive £25,000 grants.
Government guidance suggests the funding will be made available to local authorities to distribute in early April.
The Council is also reviewing all accounts eligible for the Rates Holiday announced by the Government, to ensure that payments are not collected from those entitled to the new relief in April.
There are details that businesses will need to provide in advance of receiving a grant. The Council has set up an online form to collect this information at www.cravendc.gov.uk/business-grants  
Ratepayers will need their business rates account reference and bank details for payment. Whilst the Council will endeavour to contact businesses that it believes will be eligible for a grant, ratepayers who believe they are eligible are urged not to wait for contact but to complete the online form as soon as possible.
Commercial waste payments have also been suspended for three months, although the service continues to operate as normal. This will be reviewed again after three months.
A number of other schemes to help businesses and the self-employed have been announced by the Government, and all the details are available on the Government website here: www.businesssupport.gov.uk/coronavirus-business-support/
Councillor Richard Foster, Leader of Craven District Council, said: "Our finance and revenues and benefits teams are working extremely hard to ensure that businesses receive the support they are entitled to, as quickly as possible.
"All our staff are also working hard to maintain essential services, and to help and support our communities around the district.
"The Council is reliant on income to continue providing these essential services, and there is no provision for us to stop collecting council tax and business rates from those who are eligible to pay. However, if you are having difficulties in paying, please contact us by emailing contactus@cravendc.gov.uk and we will do our best to help.
"Please be aware that all the decisions about support for businesses are being made by central government – we are here to help distribute that support. We are all doing our best to help our residents and businesses through this unprecedented crisis."
Updated information on the status of Council services is available at www.cravendc.gov.uk/coronavirus
The Council telephone lines are operating as normal. Due to Government advice, the council closed its Customer Service Reception to walk-in visitors from 5pm on March 23rd.
If you have any enquiries please call the council on 01756 700600, email contactus@cravendc.gov.uk or go to www.cravendc.gov.uk
Council tax payments can be made online at https://www.cravendc.gov.uk/pay/
Any member of the public who absolutely needs to speak to someone in person will be offered the opportunity to make an appointment.