Funding for more Craven businesses is on its way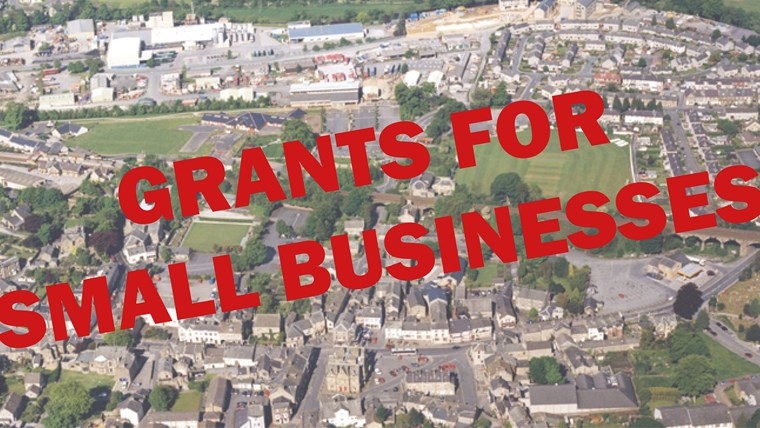 Craven District Council is drawing up plans to help more businesses in the district with grant funding.
The Government has now issued guidance to Craven District Council relating to new discretionary grants, which aim to support businesses who are struggling to survive due to the coronavirus shutdown but are unable to access other grant funding.
The Government guidance states that the Council must develop and approve a local policy for grant payments, and that it will be early June before the first payments can be made.
It is estimated there may be around £1.3 million available for Craven businesses who were not previously eligible for grants, although this figure has not yet been confirmed by the Government. Grants may be £25,000, £10,000 or any amount under £10,000. 
Craven District Council has paid out £20.465m to 1,733 businesses so far under the original grant scheme which began at the start of April 2020.
Councillor Richard Foster, Leader of Craven District Council, said: "We have been asking the Government to help support those businesses that were not eligible for the original Government funding scheme, and it is good news that guidance on this has now been issued to us.
"We will make payments as quickly as possible to support struggling businesses and anticipate that the first payments made under the scheme will be received by businesses by early June.
"However the Government has made it clear that Councils must draw up and publish a properly approved local policy. We must be fair and reasonable in allocating these discretionary payments.
"We will be drawing up this policy as quickly as possible as we know that many businesses within Craven are desperate for help in this current crisis."
The Government guidance asks local authorities to prioritise small businesses in shared offices or other flexible workspaces, regular market traders with fixed building costs, Bed & Breakfasts which pay Council Tax instead of business rates; and charity properties in receipt of charitable business rates relief which would otherwise have been eligible for Small Business Rates Relief or Rural Rate Relief.
However, Councils can also prioritise other types of business based on the needs of the local economy.  
If businesses have already applied to the original scheme, there is no need to re-apply. The Council will revisit the original applications to see if they fit the new criteria.
Businesses that have not previously applied, but think they may be eligible for the new scheme, are asked to submit their details on the Council's website at www.cravendc.gov.uk/business-grants
For further information visit: https://www.cravendc.gov.uk/business/business-rates/business-rates-government-grants/