You are here:
Indoor group exercise restarts at Craven Leisure from May 17th
Indoor group exercise restarts at Craven Leisure from May 17th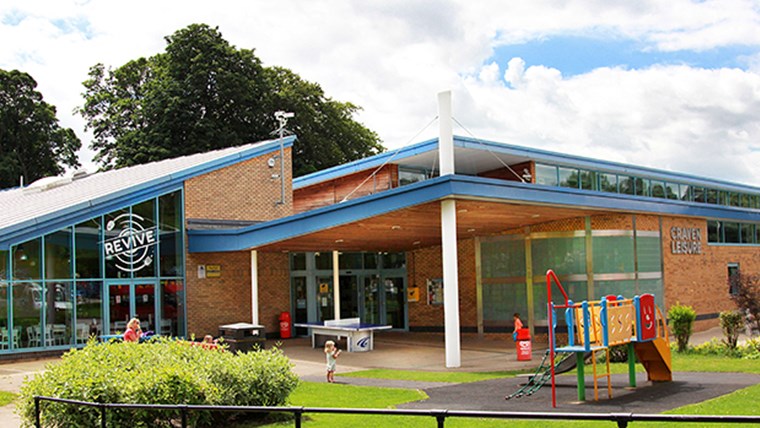 Craven Leisure is preparing to restart its indoor group exercise classes from May 17.
Customers will be able to book classes online up to three days in advance of the session. For more information go to www.cravendc.gov.uk/indoor-group-exercise
Indoor table service will also be available at Revive Café from May 17, in line with the Government's roadmap. Outdoor table service and takeaways are already available.
Craven Leisure's swimming pool and gym have been open to customers for pre-booked slots since April 12.
Anthony Slater, Craven Leisure manager, said: "We're delighted that we're able to restart our indoor group exercise classes – we know how popular they are and how much people have missed them.
"We have put in place a number of measures to ensure that Craven Leisure is a safe environment for customers and staff. We'd like to thank everyone who has been following these measures since we reopened on April 12. If you are coming back to the centre, please be considerate of others and maintain social distancing, handwashing, and wear face coverings when moving around the building.
"Please arrive ready to exercise, follow the signage throughout the centre, and most importantly, please do not come to the centre if you are showing any symptoms of Covid-19."
All gym and swimming sessions must be prebooked, which can be done online at www.cravendc.gov.uk/craven-leisure/book-activities-online