New Homes Bonus benefits Craven residents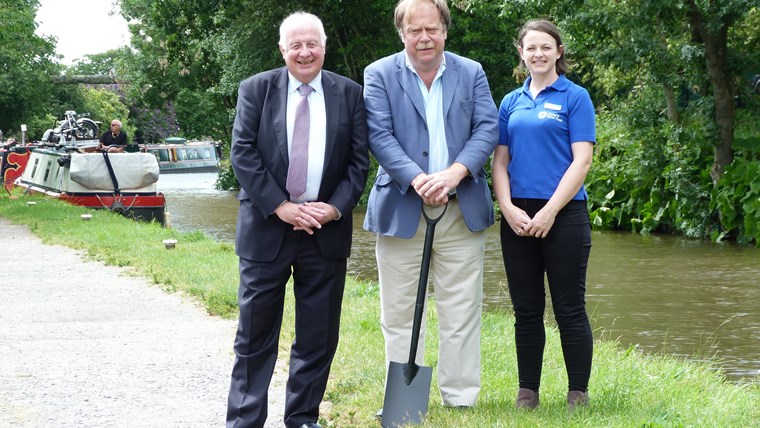 The Leeds Liverpool Canal towpath upgrade from Gargrave to Kildwick was partly funded by Craven District Council's New Homes Bonus. 
The Government's New Homes Bonus scheme needs to remain in place to support local communities, says the Leader of Craven District Council.
The New Homes Bonus was introduced in 2011 to provide extra funding for areas where new homes are built.
Projects that have received funding from the New Homes Bonus in Craven include market town projects in Settle, Grassington, Ingleton, Cross Hills and Bentham, the Leeds Liverpool Canal towpath upgrade from Gargrave to Kildwick, Settle Swimming Pool, the redevelopment of Skipton Town Hall, superfast broadband across the district, the DNAire project, Decarbonising Skipton, Transforming Cities Fund, and the Otley Street Arts hub. 
The Government is currently considering whether to change or scrap the scheme. North Yorkshire County Council has stated that the scheme should be abolished.
Councillor Richard Foster, Leader of Craven District Council, said: "The New Homes Bonus is an important funding stream for district councils and the communities they serve.
"We know there can be resistance to building new homes but without them, young people and families are struggling to get onto the housing ladder. Increasing the housing supply leads to more affordable housing in the area. The New Homes Bonus helps provide the facilities and improvements that communities need.
"Here in Craven the New Homes Bonus has been targeted directly at the communities that need it most. The current system means that the areas where new housing is built will benefit from the funding – it cannot be siphoned off to other parts of the county. Craven District Council has chosen to invest the funding on new projects across the district, rather than propping up the revenue budget, as some other councils have chosen to do.
"We hope the Government will see sense and maintain current funding levels – otherwise local people will lose out."