You are here:
Aireville Park masterplan – residents asked for views to shape the park's future
Aireville Park masterplan – residents asked for views to shape the park's future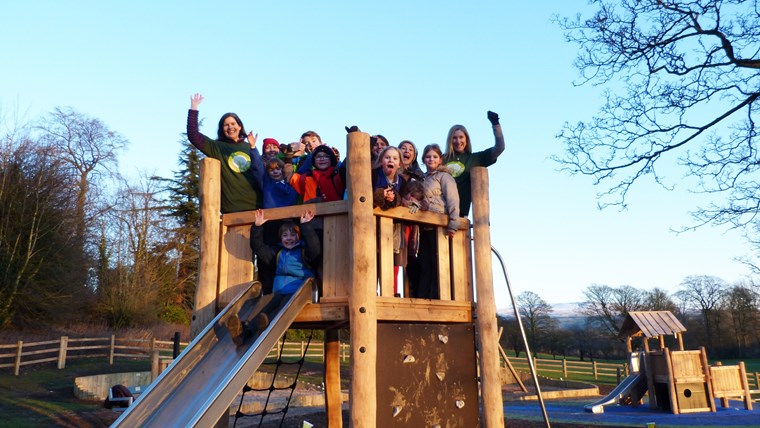 Craven District Council and the Friends of Aireville Park are inviting residents to have their say in a consultation on future plans for the park.
The first Aireville Park masterplan was drawn up in 2013 and the vast majority of projects within that plan have now been delivered.
Almost £500,000 has been invested in the park in the last five years - a state-of-the-art children's playground opened earlier this year, following on from the pump track and skate park which opened in 2015.
Now the Council and Friends of Aireville Park want to draw up a new masterplan for 2020-2025.
Sharon Hudson, Communications, Customer Services and Partnerships Manager at Craven District Council, said: "Over the last five or six years we have seen some amazing projects come to fruition in Aireville Park.
"The council would like to thank the Friends of Aireville Park, and local residents, who have worked incredibly hard with us to fundraise and develop the playground, pump track and skate park and to maintain the beautiful surroundings within the park.
"Now we need to look to the future and think about what more we can do to make the most of this great public space. We are working with the Friends of Aireville Park, other park groups and stakeholders to gather their views, but we want to hear from members of the public too.
"We need to know what people think and feel about the park and how they use it. So please, if you have an interest in the park, do take part in our consultation."
This initial consultation asks people what they like about the park, how they use the space, what works well and what their future priorities would be.
Feedback will be used to produce a potential project list and priorities for a draft masterplan. Further public consultation will take place on the draft masterplan.
To find out more and to take part in the survey, which will be running until the end of November, go to www.cravendc.gov.uk/airevillepark
Two new projects are already in the pipeline – the Council has approved a tree planting project in the park, and has recently submitted a planning application for flood management works on Gallow Syke, the stream that flows through the park.