Council leaders to submit East & West reorganisation model to Government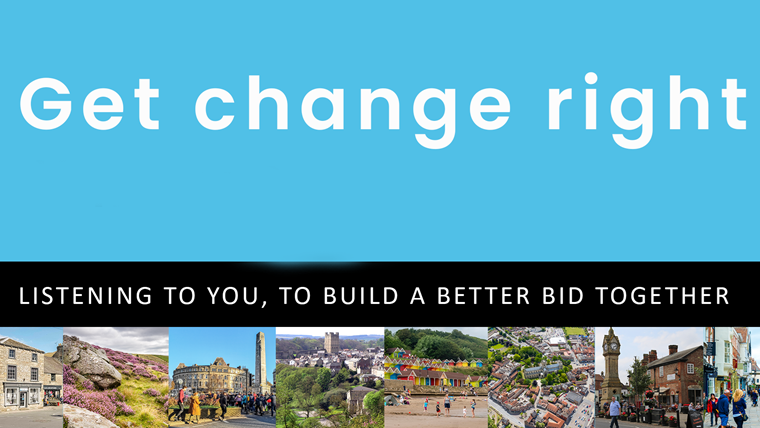 Council leaders from Craven, Harrogate, Richmondshire, Ryedale, Scarborough and Selby have agreed to submit an outline bid to Government, demonstrating that an East & West model is the best way to reorganise local government in the region.
The outline bid is based on a KPMG research study which details compelling evidence that the creation of two unitary authorities of balanced size would provide the strongest local leadership, the most effective services and the fairest democratic representation, as well as the most realistic savings for local taxpayers.
The six councils held democratic meetings to discuss the proposals last week and all voted to approve submission of the case for change to the Ministry of Housing, Communities and Local Government.
Councillor Richard Foster, Leader of Craven District Council, said: "Our East and West proposal is really gaining momentum. We now have overwhelming support from six out of nine authorities in York and North Yorkshire. This is a real vote of confidence, with no other proposal carrying this level of support from elected councillors.
"It signals support for the KPMG study, which demonstrated using evidence that the East and West model provides the strongest local leadership, the most effective services, the fairest democratic representation, significant financial savings, and the strongest approach to unlocking devolution.
"District and borough councils have shown through our response to the Covid-19 crisis that we are the best placed to support our communities and our local economy, and we would carry this expertise forward into any future unitary authorities.
"North Yorkshire County Council have been ruthlessly pursuing their 'mega-council' bid for reorganisation, but we know many of our residents and businesses are concerned about their proposal, which would create the largest unitary in England.
"The County Council's model would cover an area which is five and a half times the size of Greater London. It's as big as Bedfordshire, Berkshire, Buckinghamshire, Hertfordshire and Oxfordshire combined.
"This is why our councils have agreed to submit a far better alternative. We have been listening to all views throughout this process and we will continue to consult with local people, businesses and partners as we gather further evidence to demonstrate the benefits of an East and West model."
Businesses who wish to voice support for the East & West model are asked to email feedback@get-change-right.com expressing their views. Residents can also have their say on the Get Change Right website at www.get-change-right.com/consultations from November 10.
Councils across North Yorkshire and York have been invited to submit an outline bid to Government by November 9, proposing how unitary authorities could be created within the region.
The district and borough council leaders have written to Government several times making the case that now is not the right time for local government reorganisation, due to the pressures of supporting communities through Covid-19.
However, over the summer, experts at KPMG were commissioned to assess a range of options and propose a model for local government reform based on research and evidence. 
The "East & West" model described in the study would see Craven, Harrogate, Richmondshire and Hambleton join together to form a unitary council in the West, and Selby, City of York, Ryedale and Scarborough join together to form a unitary council in the East.
According to the study, this East & West model would produce two unitary authorities with a similar population and economic size, that meet the government's reform criteria. The East & West unitaries would provide the strongest approach to unlocking devolution – potentially worth billions to the region in investment - whilst also being the optimum size for effective strategic and local service delivery to citizens and communities. The model also offers the opportunity to improve services and efficiencies in the City of York.
The evidence-based model for reform is being countered by North Yorkshire County Council, which voted last week to submit a bid for a 'mega-council' model. This would create a unitary authority covering the whole of North Yorkshire, with a population of 618,000 while preserving the existing City of York unitary authority with a population of 211,000. This is contrary to the Government's criteria, which sets the optimal population range for a unitary council at between 300,000 and 600,000 people.
The district and borough council leaders are: Cllr Richard Foster (Craven), Cllr Richard Cooper (Harrogate), Cllr Angie Dale (Richmondshire), Cllr Keane Duncan (Ryedale), Cllr Steve Siddons (Scarborough) and Cllr Mark Crane (Selby).