You are here:
Craven District Council's former chairman raises £2,670 for Marie Curie charity
Craven District Council's former chairman raises £2,670 for Marie Curie charity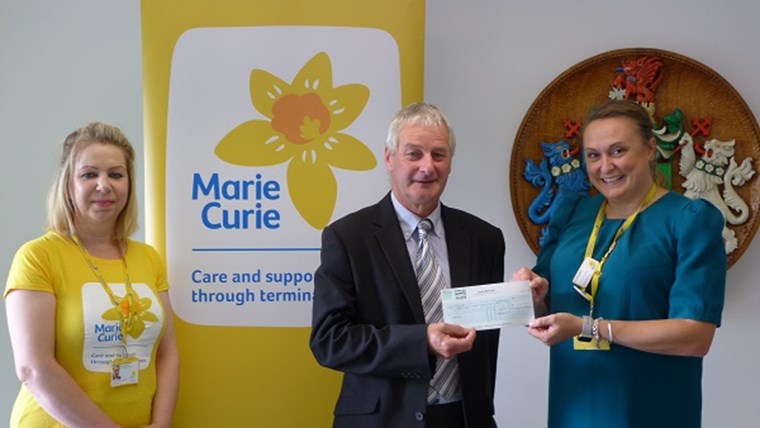 Councillor Chris Moorby, chairman of Craven District Council in 2016-17, has handed over £2,670.83 to the Marie Curie Bradford Hospice.
The money was raised throughout the year by the Chairman's Charity Swim, the Civic Dinner, and other events and donations.
Councillor Moorby said: "I chose Marie Curie because of the way that cancer has affected people around me. My mum died of cancer when I was nine and the disease has affected some of my good friends and fellow councillors.
"It's marvellous what Marie Curie do, to provide care and look after people up to their deaths, and support their families."
Amanda Warrent, Community Fundraiser for Marie Curie Bradford Hospice, said: "I'd like to thank everyone that's been involved in helping to support this fundraising.
"This money will all go towards helping patients and their families. Without people raising money, the hospice wouldn't be able to continue doing what we do."
Each year the council chairman chooses a charity to support - this year's chairman, Councillor Stephen Place, has chosen The Royal Air Force Cadets (264 Skipton Squadron).
Councillor Place has chosen to support the cadets in recognition of the unfailing support that they have given to past chairmen over the years and for the contribution that they make to young people's lives and to the wider community.
If you would like to support the Chairman's Charity and the Air Cadets, please call 01756 700600 or email BusinessSupport@cravendc.gov.uk