You are here:
Craven residents urged to follow Government rules to reduce rise of Covid-19 cases in the district
Craven residents urged to follow Government rules to reduce rise of Covid-19 cases in the district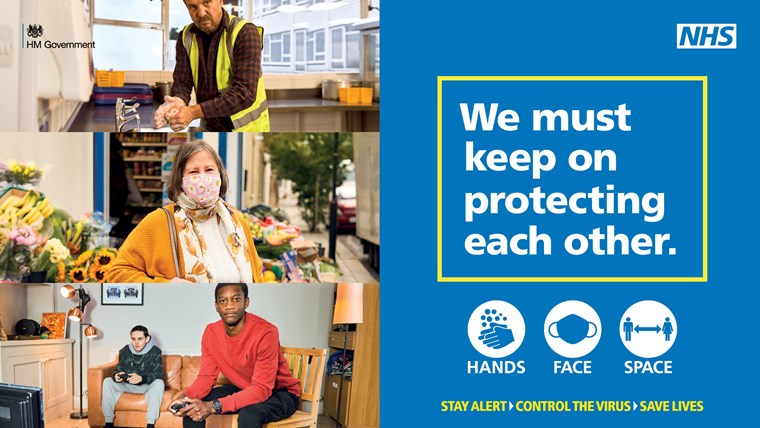 Craven residents are being urged to follow Government regulations and guidance after the district saw the largest increase in Covid-19 cases in North Yorkshire.
New figures show that the number of new cases in Craven over the last seven days is 54.
Councillor Richard Foster, Leader of Craven District Council, said: "These figures are concerning and I would urge all residents and businesses to do their bit to slow the spread of the virus in the district.
"There are a number of new national measures which have been announced recently – the 'rule of six', earlier closing for pubs and restaurants, increased use of face coverings, and the NHS Covid-19 app.
"Fines and enforcement are also increasing so please do take notice of all these regulations. We also need to stick to the simple, straightforward measures of social distancing and good hand hygiene.
"The figures in Craven show there have been 95 new cases per 100,000 people in the last week. It is important to note that our population is small, and so any increase in cases may appear to be startling, and the percentage increase/decrease may be large from week to week.
"However, we have seen in other areas of North Yorkshire that they have been able to reduce the number of new cases quickly. If we all work together in Craven we can stop the spread. None of us wants to see a full lockdown again – we all want to see schools and businesses stay open if at all possible."
The NHS Covid-19 app was launched on Thursday September 24 and residents across England and Wales are being urged to download and use it. For more information go to https://covid19.nhs.uk/
The Hands, Face, Space guidance includes:
Wash your hands regularly for 20 seconds with soap and water or use hand sanitiser.
Keep a safe two-metre distance, meet outside where possible, avoid crowded places, do not meet up with anyone outside your home if you have Covid-19 symptoms.
You must wear a face covering on public transport, in shops and in indoor public spaces.
If you have Covid-19 symptoms, book a test immediately and self-isolate at home: visit www.northyorks.gov.uk/TestandTrace or call 119.