You are here:
Skipton Town Hall Autumn/Winter Programme launches!
Skipton Town Hall Autumn/Winter Programme launches!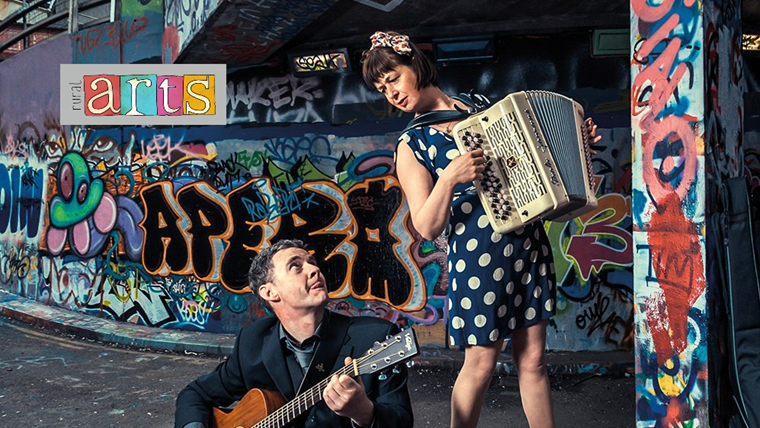 Skipton Town Hall may be closed for refurbishment but an exciting programme of touring events has been launched for the autumn and winter seasons.
The shows kick off with Oh La La! on Sunday October 6 at Ingleborough Community Centre, at 7:30pm. This is a partnership performance with Rural Arts, and the production mixes Parisian folk music with unforgettable jazz standards, 60s French pop, film and impressionist music.
Tickets cost £15, which includes a glass of wine and nibbles. Tickets for under-18s cost £12.50.
Then on Thursday October 10, the Ian Chalk Quartet is playing at Grassington Devonshire Institute at 7pm, in another partnership with Rural Arts.
Ian Chalk leads an exciting jazz quartet, made up of piano, double bass and drums, with Ian on trumpet, performing classic compositions and tunes from the American Songbook repertoire. Tickets cost £12.50 or £10.50 for under-18s.  
The ever-popular Tea Dance comes to Christ Church, Skipton, on Tuesday October 15, from 1pm to 4pm. As always, John Bowdler, Blackpool Tower Ballroom resident organist will be leading the afternoon with some fabulous classics to get you on the floor.
The Tea Dance runs from 1pm to 4pm, and tickets cost £8, which includes unlimited tea, coffee and cake.
On October 26, The Big Draw Festival returns to kick off a series of events for half term. The Big Community Doodle takes place in Skipton Town Hall's Hub on October 26 from 10am to 1pm. This is a free drop-in event.
This year The Big Draw Festival theme will be celebrating and exploring the benefits of being actively creative to make positive change and improve wellbeing. Research suggests that doodling calms the conscious mind and helps us focus on the present moment. Come and be a part of a Big Community Doodle as part of the Big Draw Festival taking place across the country. Everyone can doodle - everyone is welcome.
For more details on October half-term events and the rest of the Town Hall autumn/winter programme, go to www.cravendc.gov.uk/skipton-town-hall/
Copies of the Autumn/Winter programme are available to pick up from the Information & Visitor Centre, Skipton. Details and tickets for all performances and events are also available on their website. Call the Box Office on 01756 792809.