Skipton Town Hall wins funding for exciting Rural Culture project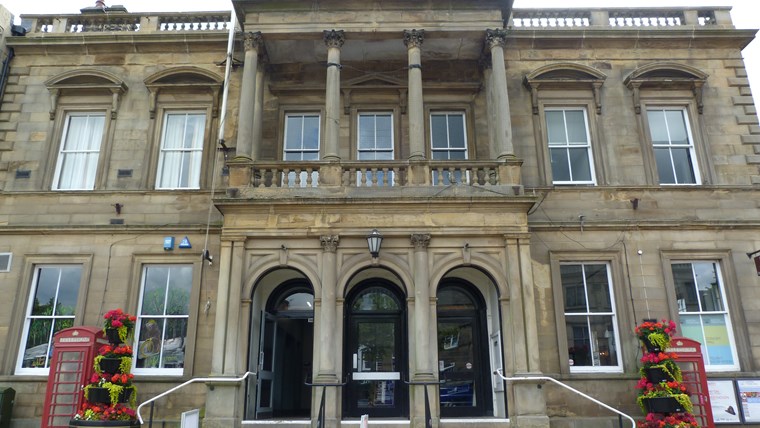 Craven District Council has been successful in securing over £60,000 for a new and exciting project at Skipton Town Hall.
The funding has been awarded by the National Lottery through Arts Council England and will be used for the project "Rural Culture: Creating a Hub for Craven".
This will run alongside the National Lottery Heritage Funded transformation of Craven Museum and Gallery, and includes funding for a project officer, who will work throughout the district over the next two years to develop and deliver a diverse programme of arts activities, workshops, pop-up events and digital pilots.
This work will include experimenting with state-of-the-art technology to connect rural communities around the district, including a pilot programme of broadcasting and live streaming with venues and pop-up arts events in non-traditional rural spaces.
Danielle Daglan, Programming & Venue Development Manager at Craven District Council, said: "This new project will strengthen our vision for Skipton Town Hall to be a cultural hub for the district, championing and supporting the wealth of rural culture, arts and heritage in Craven.
"We're really excited about the future of Skipton Town Hall and this new Rural Culture project will help develop new ideas for cultural activity - piloting, experimenting, forming new partnerships, inspiring new participation and making new connections."
Councillor Simon Myers, lead member for Enterprising Craven, said: "I'm delighted that we have been successful in bidding for this funding, which will enhance the improvements we are making through the £4.5 million redevelopment of Skipton Town Hall.
"A key part of our overall vision is to roll out cultural activities and events into the wider Craven community, combating rural isolation and strengthening communities, and this funding will enable us to kick-start this initiative."
The new project officer will work in partnership with regional organisations, community groups, rural venues and creative practitioners, exploring everything from theatre, music, crafts and dance to museum collections.
As well as exploring Skipton Town Hall's accessible and creative programming, the project will champion everyday creativity around the district, further exploring how this might help to combat rural and social isolation.
Through working directly with other venues such village halls, it will explore how culture can inspire Craven communities, bring people together and form sustainable arts activity.
The project will also aim to create a better understanding of the principles of co-production and co-curation with different communities, through funding training for Town Hall staff and other regional cultural officers.
Skipton Town Hall will share its achievements from the project with other rural cultural venues and organisations through an end of project conference, to facilitate learning and skills exchange.